After a 6A state semifinals appearance falling to eventual state champion Bentonville, the Bryant Lady Hornets had two earn All-State honors, while four others took All-Conference accolades helping Bryant to a 25-7 overall record, 12-2 in conference action, which was good for second. 
Senior Alissa Suarez and junior Regan "Buddha" Dillon claimed All-State.
Suarez, also named to the All-State Tournament Team going 4 for 6 with no errors, was excellent for the Lady Hornets this season as she hit .520 with a team-leading 53 hits, adding 39 runs, nine home runs, seven doubles, five triples and a team-high 41 RBIs.
For the season, Suarez had just three errors in 105 chances for an outstanding .971 fielding percentage.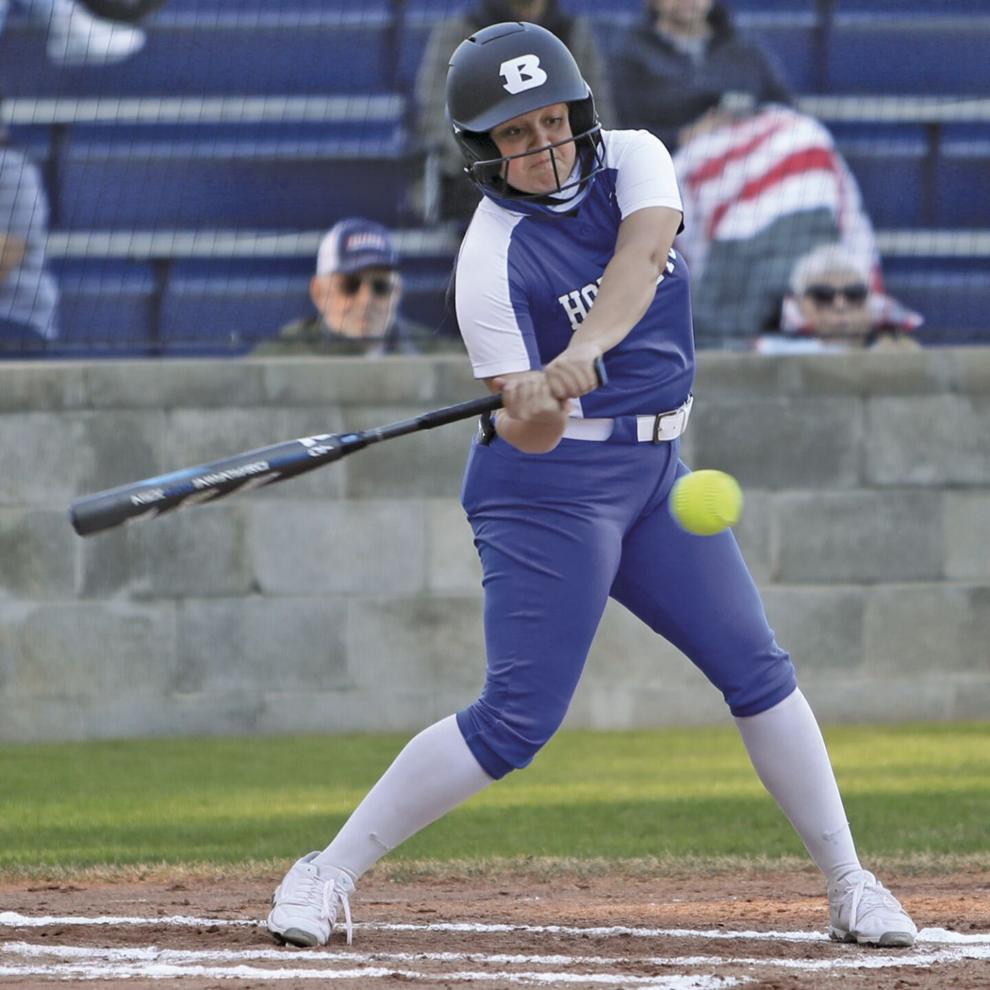 "Alissa came up big for us this year defensively and offensively," Bryant Coach Lisa Dreher said. "In the past, she was a lot more streaky, but this year I can't remember a slump or anything at all. I credit that to her mentality. She didn't allow herself to get down. She overcame a lot, just with her mental game. I think that made a big difference for her game.
"Alissa was a great leader on the team. She became more vocal this year and always made sure the team was on the same page."
The catcher Dillon was also key offensively and defensively. 
"She's pretty valuable behind the plate," Dreher said. "She has the ability to remember pretty much every single hitter, especially in our conference, what they did and weaknesses. That's something you can't really teach, but we certainly capitalized on that seeing conference teams two, three times a year."
At the plate, Dillon hit .430 with a team-leading 12 doubles and 10 home runs, adding two triples and 40 RBIs, while scoring 32 times. 
"Buddha finished the season very strong offensively," Dreher said. "She has the ability to hit with a lot of power. She's not just one-dimensional. She's able to spray it and I'm proud of that. A lot of power hitters tend to pull it and she's able to use the whole field."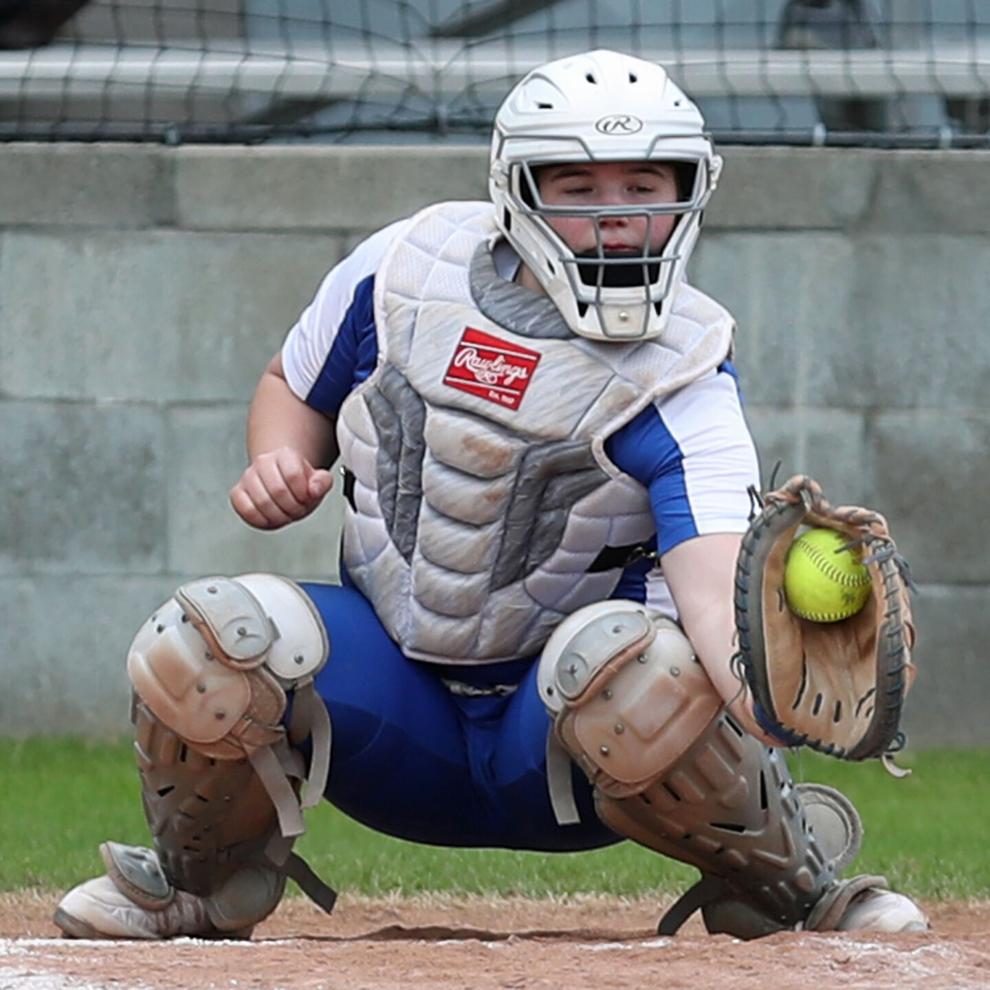 Both Suarez and Dillon also earned First-Team All-Conference honors, as did senior Christine Mefford, and sophomores Abby Gentry and Macy Hoskins, with senior Bella Herring taking Second-Team All-Conference. 
Mefford, who won the team award Utility Player of the Year, played right field, first base and was key in the circle for the Lady Hornets. 
"She played all three positions at a high level," Dreher said. "Fifth in batting average and always seemed to come through with runners in scoring position. On the mound, she is known for her knee buckling changeup and many teams fear seeing her warm up."
Mefford hit .413 at the plate and had a 3.10 ERA in 83.2 innings pitched. 
Gentry batted .429 with 11 doubles, two triples and six homers, finishing with 38 RBIs and 38 runs.  
"Abby was very instrumental offensively," Dreher said. "She hit .429 and hit some of the hardest balls all season. She has very quick hands and teams struggle trying to pitch to a spot she can't hit."
Hoskins had a .419 average with eight doubles, a triple and three home runs, driving in 24 and scoring 23 times. 
"Macy led us in BABIP (batting average on balls in play) and walks," Dreher said. "At times, we struggled as a team with patience at the plate, but she had a good eye consistently. Defensively she was a good leader in the centerfield."
Herring hit .412 with seven doubles, five triples and two home runs, while also knocking in 26 runs and scoring 32 times. She also took the Extra Mile team award. 
"She played outfield all offseason, but when I talked to her about playing infield for us this season, she dedicated herself to becoming our shortstop," Dreher said. "Bella stayed after practice almost every day for more hitting or work on defense." 
Also earning team awards was sophomore Emily Miller (Character) and freshman Kallee Nichols (Built Tough). 
Miller and Nichols, along with Dillon, Gentry and Hoskins will return next season with plenty of experience, not to mention a host of other Lady Hornets, as Bryant will say goodbye to Suarez, Herring, Marissa Bracey and Paola Arana. 
"We're going to miss our seniors in the middle (Suarez and Herring) and Marissa Bracey in right field," Dreher said. "That's three starting positions we need to replace and I think we'll be able to."