After suffering a seven-game losing streak, with five of those losses by a combined eight runs, the Benton Sport Shop Dirtbags snapped that skid this past Thursday with a doubleheader sweep over Searcy on the road. Sport Shop downed Searcy 6-3 in the first game before routing 14-2. The two wins improve Sport Shop to 7-9 overall.
The Dirtbags picked up a run in the top of the first of Game 2 when Austin Hillis reached with one out after getting hit by a pitch, stole second and went to third on a ground out before scoring on a passed ball for the 1-0 lead.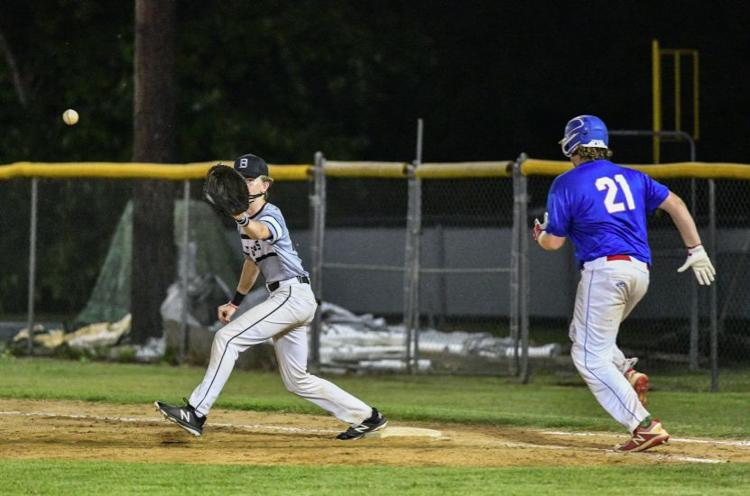 Searcy tied things up in the bottom of the inning on an error, but Sport Shop pulled away in the top of the third, scoring all four runs with two outs. Ty Jackson reached on a one-out error, and after a fly out, Jackson Regan walked. Reed Gautreaux followed with a 2-run double to give the Dirtbags the lead for good. 
Searcy got within 5-2, scoring on another error in the fourth, but Benton would break it open in the fifth, putting up a 9-spot to put the game out of reach. Highlights included a 2-run single by Logan Bragg and a 2-run single by Jackson.
Benton needed just six hits in the win as the Dirtbags were issued eight walks. Jackson finished 2 for 4 with two runs and two RBIs, Gautreaux was 1 for 2 with three runs and two RBIs, and Bragg was 1 for 2 with two RBIs. Junior Acosta scored thrice while going 1 for 3 and Jesse Oliver was 1 for 2 with a run. 
Regan started and was excellent on the mound. He gave up just three hits and a walk being charged with two unearned runs. He struck out five in five complete innings. 
In Game 1, Sport Shop had just three hits, but five Searcy errors helped the Dirtbags out, as did five walks. 
Benton picked up its first run aided by an error as Jackson reached on a miscue and went to second on another error before stealing third. Hillis' RBI ground out plated the first run. Jackson made it a 3-0 game with an RBI single in the second. 
Searcy got within 3-1 in the third, but Benton put up two more in the fourth to take a 5-1 lead, holding on for the 3-run win. 
Jackson finished 2 for 3 with two runs and an RBI, while Cole Babcock went 1 for 3. Dawson Goines started and picked up the win giving up three runs (two earned) on six hits and five walks, striking out four in 5.2 innings. 
Up next for the Dirtbags is the Junior Zone Tournament (Area 3) in Carlisle. Benton will take on Carlisle Saturday at 7:30 p.m. in the double-elimination tourney.