The Benton Everett Buick GMC 18U squad suffered its first two losses of the season on Tuesday and Wednesday. Starting the American Legion year 6-0, including three straight shutouts, Benton would fall 4-1 to Jacksonville Tuesday on the road and 5-1 to Cabot on Wednesday in Bauxite.
Against Cabot, it was a pitchers' duel between Benton's Ty Jackson and Cabot's pitchers as it was a scoreless game after four innings. But, Cabot would get to Jackson in the top of the fifth with a 3-spot and 3-0 lead. Everett  (6-2) responded with a run in the bottom of the inning when Jackson Regan and Jake Green drew one-out walks before Regan stole third and scored on Ethan Matthews' RBI ground out to get within 3-1.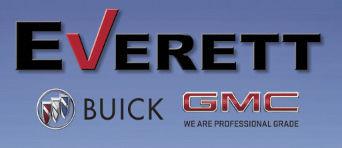 Jackson held Cabot scoreless in the sixth, but a single, RBI triple and RBI ground out led to two more runs in the top of the seventh as Benton couldn't get anything going in the final inning to take the loss. 
Jackson took the loss giving up five runs on 10 hits and five walks, striking out five in 6.2 innings. Jackson Lindsey walked one and struck out one in a third of an inning. 
Benton was outhit 10-1 by Cabot with Everett's Karsyn Buchannon getting Benton's lone hit. 
Tuesday's game in Jacksonville also began with little offense with a 0-0 game after three innings, but Jacksonville would get to Everett starter Dawson Goines in the bottom of the fourth, helped by several errors, to take a 4-0 lead. 
Benton scored its only run in the top of the fifth when Matthews reached on a one-out double, went to third on a wild pitch and scored on Caleb Goines' RBI groundout to get within 4-1. 
Both teams could muster just three hits apiece as Benton's Easton Dinwiddie, Reed Gautreaux and Matthews all had one each for Everett. 
Dawson Goines gave up four runs (two earned) on three hits and four walks, striking out seven in four innings. Buchannon pitched two scoreless and hitless innings of relief, walking two and striking out five. 
Jacksonville jumps on Everett Juniors
The Benton Everett Buick GMC juniors (17U) had a tough time against Jacksonville on Tuesday, getting down 7-0 after the first three innings in an eventual 10-2 loss in Jacksonville. 
Jacksonville scored two in the first inning, three in the second and two in the third to take that 7-0 lead before Everett (2-5) got on the board in the top of the fifth. 
Benton's Reece Rowland and Zack Guerrieri would reach on one-out walks in the fifth and pulled off a double steal before Rowland scored on Brendan Burks sacrifice fly to make it a 7-1 deficit. Grayson Revis followed with an RBI single to plate Gurrieri for Everett's lone runs. Jacksonville capped the scoring with three more in the bottom of the inning. 
Benton was outhit 9-3 as Revis, Colton Stoops and Evan Taylor all went 1 for 2 in the loss.