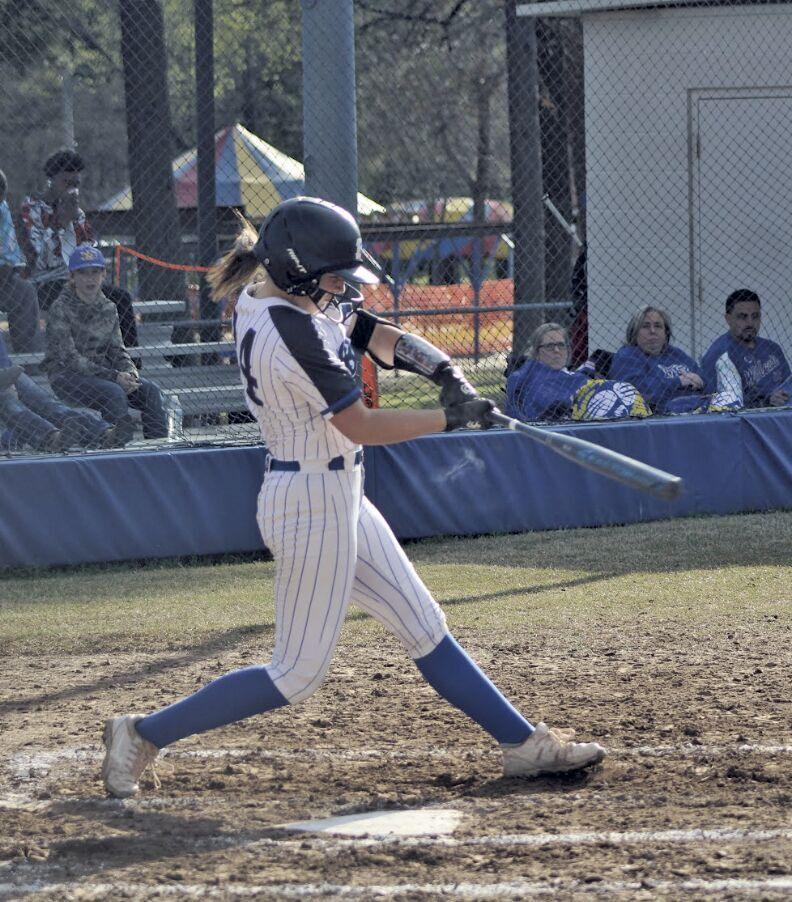 BRYANT – Scheduled to play the Conway Lady Wampus Cats in 6A Central play today at Lady Hornet Field in Bryant, the Bryant Lady Hornets would get their league game with the Lady Cats in on Monday to beat today's predicted storms. Bryant prevailed 12-4 Monday to improve to 14-4 overall, 6-1 in the Central, just a half game back of Cabot (6-0) and 1.5 games up on North Little Rock (4-2).
Bryant junior Abby Gentry had a monster game and gave the Lady Hornets the lead early in this one, beginning the bottom of the first with a leadoff home run and 1-0 advantage, but Bryant would not be able to move any more across the plate in the inning.
But, Bryant broke it open in the second. Senior Chrissy Mefford walked but was out at second when sophomore Leah Hicks reached on an error and went to second. Freshman Makenleigh Easterwood singled to put runners on the corners before Gentry came through again, this time with a 2-run single to center for the 3-0 lead. Consecutive walks to junior Macy Hoskins and senior Regan "Buddha" Dillon loaded them up and two would score on sophomore Kallee Nichols two-out, 2-run single to left for the 5-0 lead after two.
Mefford doubled and Hicks walked to start the third before a pop out, but Gentry powered up again, sending a 3-run home run to right for the 8-0 lead and Bryant was off to the races. After a ground out for the second out, Dillon singled, sophomore Alyson White doubled and Nichols walked before junior Emma Bonvillain singled in two more before and Mefford's RBI single gave Bryant an 11-0 lead after three.
Conway got in the scoring column in the fourth on an RBI single, with two more runs coming on a two-out error to make it a 11-3 game, and the Lady Cats made it 11-4 with a sacrifice fly in the fifth.
Bryant freshman Kloie Lovell went deep for a solo shot in the sixth for the 12-4 final.
Gentry went 3 for 5 with three runs, two homers and six RBIs to lead the Lady Hornets, with Nichols and Mefford both 2 for 3 with an RBI each. Bonvillain had a hit and two RBIs, while Lovell, with her homer, and White had a hit and RBI apiece. Hoskins, Dillon and Easterwood all added hits.
White earned the win in the circle, giving up three runs (two earned) on three hits and four walks, striking out there in four innings, with Mefford giving up a run on four hits and three walks in three innings of relief.