HASKELL – Coaching the Bauxite Miners for a successful five seasons prior, Andy Brakebill has been the head man for the Poyen Indians the past two seasons, but is returning home to Saline County after accepting the head-coaching duties for the Harmony Grove Cardinals on Monday. The Harmony Grove School Board approved the hire during its Monday meeting.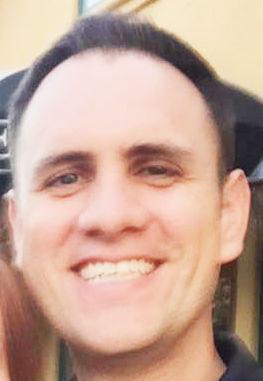 Brakebill explained the process which brought him back to Saline County.  
"It was the end of the basketball season and I knew it may possibly come open," Brakebill said. "They posted the job, I applied and my family and I still live in Saline County. It's home and it was just too hard of an opportunity to pass up. To be back home and closer … my son's (Asher) going to start kindergarten in a couple years, so we (Brakebill and his wife, Lauren) thought it was the perfect place for him to start to go to school with me when he starts."
After leading the Miners to a 100-54 overall record, 44-29 in the 7-4A Conference including a school-record 24 wins in the 2017-18 season, Brakebill took over a Poyen program which went 16-49 the previous three seasons. In rebuilding mode, Brakebill led the Indians to 21-29 mark for his two years there.  
"Poyen has been a great place," Brakebill said. "The people out there are great. Ever since I've stepped foot out there they have been really supportive. I formed a lot of friendships over my two years there. It was tough making that decision, leaving the kids and the people, but Harmony Grove is a great school district, back at home and it was just too hard to pass up. 
"It was a rebuilding job," he said of Poyen. "My first year there we won 10 games and missed the regionals losing by four points to Bigelow in district. This year, we won 11 games. I think I left the program in a good spot. I think we've got it going in the right direction and hopefully whoever takes the job keeps it going."
Brakebill will be coming into another rebuilding situation with the Cardinals as Harmony Grove went 7-20 last season after a very much improved 13-16 the previous year, but are 58-101 over the past five years. Brakebill is ready for the challenge. 
"I've always thought Harmony Grove could potentially be a really, really good job," he said. "There's no secret to success. You've got to get in there and work hard every day. I've always used the motto with my team being 'everyday guys,' showing up every day to work and go hard even when you don't feel like it. There's no secret to it. Get to work, develop fundamentals and just get better every day."
Brakebill is happy to be back in Saline County as he started his coaching career at Bryant Middle School in 2006 and had been in the county ever since until his two-year hiatus at Poyen. 
"I really have felt like Harmony Grove could be a good spot to build a basketball program," he said. "I've always been intrigued with it and I think it's going to be a great place to work. I've always heard great things about it from all my friends who have worked there. 
"We just missed Saline County, we missed home. When that job came open, we knew there was a possibility of going there. It was a hard opportunity to pass up. I really do hate leaving Poyen after two years because we were getting it going in the right direction, getting better every year, but that's life. 
"I look forward to being here a long time and building a program, trying to bring excitement back into it. I know there's a challenge laying ahead. We're going to try to play a smart brand of basketball. Everybody we play against, we're going to try to be different to prepare for."
But, Brakebill will have to wait to meet his team personally as he can't hit the ground running due to the coronavirus pandemic. 
"It's tough, but more than anything everyone's safety is obviously more important than basketball," he said. "It's definitely challenging times, especially taking a new job because you want to get in there immediately to start meeting and working with all the new guys and start building those relationships. Obviously you can't do that right now."