GLEN ROSE — The Glen Rose Beavers (3-1, 1-0) have not been able to get things going in the first half much this season, with turnovers consistently haunting the first two quarters. 
In Week 3, Glen Rose opened conference play on the road at Jessieville and continued its miscues on offense, despite managing to hold a 14-7 lead at the half.
"That is our theme of the year," said Head Coach Mark Kehner. "Turnovers in the first half. We have to clean them up. We have to quit that. That is who we've been all year long. Enough is enough and we have to clean our act up."
Glen Rose would turn the jets on in the second half of last week's game, winning by a final of 43-13 after scoring 22 alone in the third quarter.
This week, the Beavers will celebrate homecoming under a bit different circumstances with the COVID-19 pandemic still raging.
"The pandemic probably helps a coach during homecoming cause you can't get together and do things like you normally would," Kehner said. "Our kids, through the years, have handled this week pretty well."
Kehner added he believes his athletes are focused on one thing — football.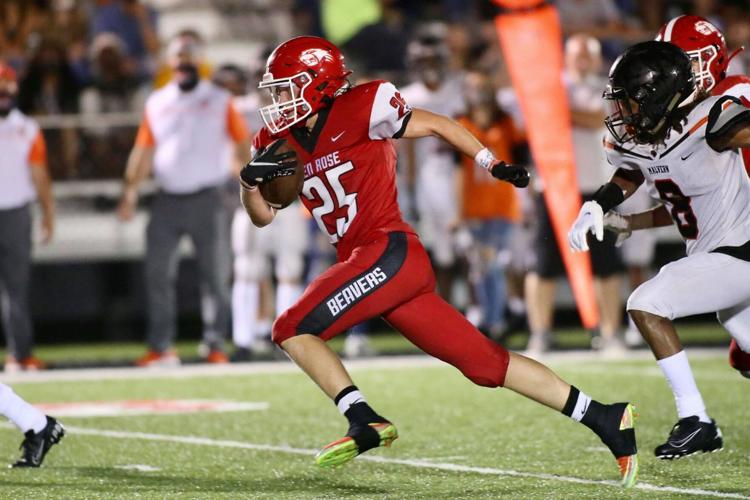 Welcoming the Genoa Central Dragons (3-1, 1-0) into town, Glen Rose looks to keep its three-game winning streak alive.
The Dragons, too, own a three-game streak, coming off a 40-36 win over Bismarck in Week 3.
Genoa fell in its season-opener to Poyen, 40-8.
The Dragons return 15 starters from last year's 5-6 team.
Shifting from receiver in 2019 to quarterback in 2020, junior Trent Bearden leads the Dragons under center.
Kehner said the Dragons will look to run the ball first and control the clock, which is made possible with the talent of junior fullback Ryan Braden, who rushed for 615 yards and a team-best 11 scores last fall.
Junior All-League runner Ethan Coward also returns after starting every game last season. He is a threat to run or catch in the Dragons offense this year.
The toughest task for Kehner and company will be the size of both Dragon lines.
"They are pretty big up front on both sides. They run the football and try to control the clock and don't turn the ball over," Kehner said. "It will be our job to play better defense early and not let them control the clock."
Going into Week 3, the Beavers were unsure if quarterback Wesley Launius would be good to go after suffering an ankle sprain in Week 2. However, the senior leader would suit up and start, accounting for three touchdowns in the Beavers win.
Dalton Taylor would add two TDs for Glen Rose in the win.
Homecoming will begin at 6:30 p.m. at Beaver Stadium. 
Kickoff is set to follow at 7 p.m.