NORTH LITTLE ROCK – The Bryant Hornets golf team won their third match in a row this past Thursday, with seniors Andrew Gaspard and Logan McDonald leading the way to tie North Little Rock's Liam Hogan for low medalist honors. 
The Hornets shot a 313 for the win, followed by a tie for second with North Little Rock and Conway both shooting 320. Cabot came in with a 324 for fourth, the Benton Panthers shot 352 for fifth and Central brought up the rear with a 380. 
For Bryant, Gaspard and McDonald both shot 3-over 75s, while NLRs Hogan also shot a 75 for the three-way tie for first. Also shooting well for the Hornets was junior Braedon Boyce, coming in with a 79, while junior Daniel Taylor shot an 84 to round out Bryant's scoring. Junior Landon Wallace had an 86.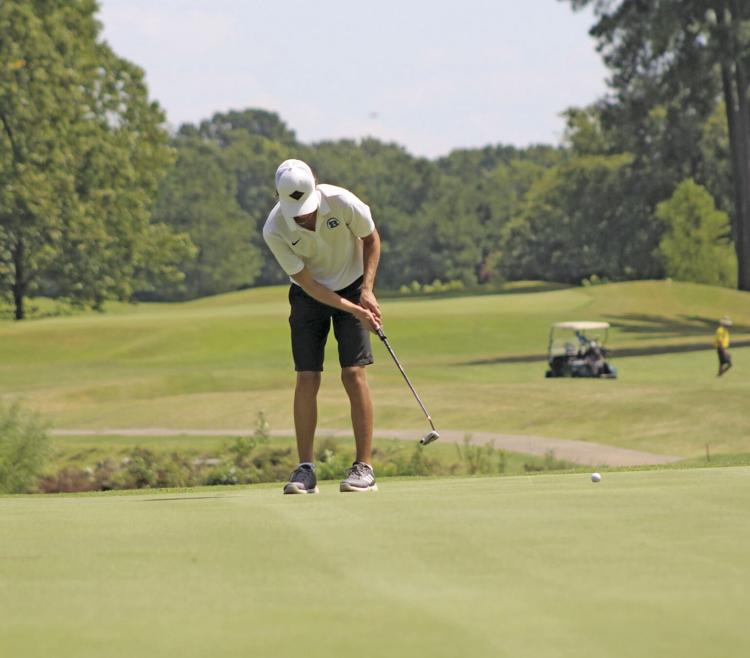 For Benton, sophomore Eli Cowden led the Panthers with an 84, sophomore Lane Von Dresky had an 87, senior Anthony Miceli an 88 and sophomore Whit Warford a 93. Senior Jay Rogers shot a 97. 
For the girls, Cabot and North Little Rock tied for the title, with both shooting a 252. Conway came in with a 265 for third, while Bryant had a 306 for fourth. 
Bryant junior Caitlin LaCerra shot well, though, coming in with a 79, which was tied for second on the day. But, not even the boys could keep up with medal winner Mackenzie Lee of North Little Rock. Lee shot a 6-under 66 to beat everybody on the golf course. 
Also golfing for Bryant was sophomore Taylor Moore, who shot a 109, with sophomore Haylie Horn wrapping up the Lady Hornet scoring with a 118. Junior Lexie Trombello also shot a 122. 
The Lady Panthers didn't field a full team as lone Benton girls golfer, senior Gianna Miceli, shot a 96. 
Bryant is scheduled to travel to Fayetteville Monday to compete at Fayetteville Country Club, while Benton heads to Sherwood on Thursday to take on Sylvan Hills at The Greens at North Hills.