The Bryant Hornets golf team got off to an excellent start to the season Monday at the Simmons Bank Classic in El Dorado. Bryant junior Andrew Gaspard led the way with a 2-under 69 to tie for medalist honors, falling in the playoff, while three other Hornets shot under 80 to give the Hornets a resounding victory with a 298 overall.
"He played great," said first-year Bryant Coach Casey Mattox.
Host El Dorado took second with a 342, while Sylvan Hills was third with a 449.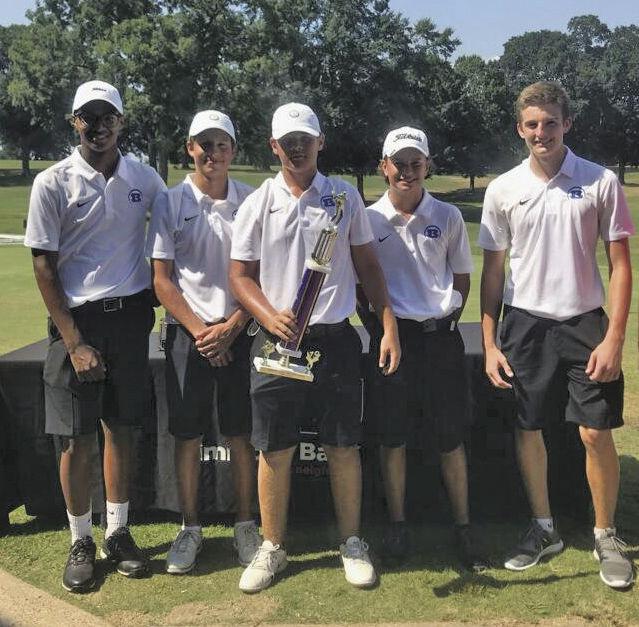 After Gaspard's 69, sophomore Daniel Taylor came in with a 2-over 73, with juniors Logan McDonald and Cameron McDonald both shooting 78s to round out the 298. Sophomore Landon Wallace came in with a 90. 
The Bryant girls didn't bring a full team so didn't get an official score, but sophomore Caitlin LaCerra shot a 90, with senior Leighton Crawley shooting a 121. 
The new coach Mattox is no stranger to Saline County as she said, "I've played golf since I was 8. I grew up at Longhills."
Mattox went to high school at Joe T. Robinson and played golf at Arkansas Tech University in Russellville. Mattox has been with the Bryant School District for six years, first as an elementary school teacher for five years and most recently as a counselor. 
Bryant is back in action on Thursday going to Little Rock to take on Catholic and Mount St. Mary's at Rebsamen Golf Course.