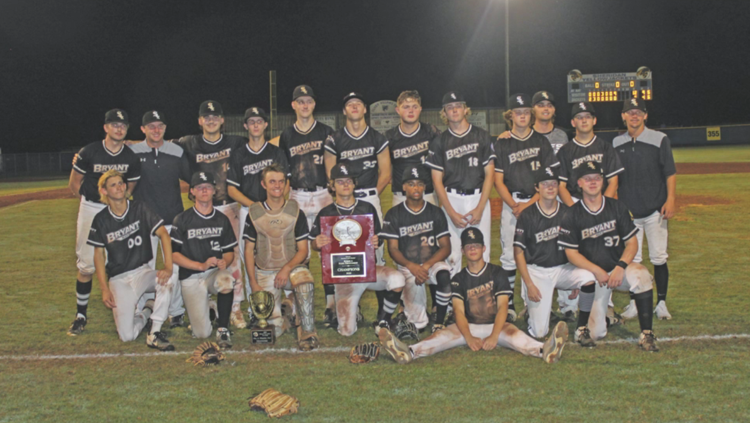 After starting the Junior American Legion State Tournament with four straight wins and a date in the championship round, things were not looking good for the Bryant Jr. Black Sox late Monday night in Sheridan. It was on Sunday afternoon when the Jr. Sox lost their 1-run lead late to fall 6-5 to Jacksonville Gwatney Chevrolet, which forced a winner-take-all match on Monday night, when again they would face Jacksonville.
Gwatney Chevrolet jumped on Bryant with five runs in the first two innings for the 5-0 lead, but when things were dire, the Jr. Sox responded. They scored three runs in the top of the fourth to make it a 5-3 deficit and were down to their last at-bat going into the top of the seventh still down two runs.
The tournament MVP, Ryan Riggs, struck out to start the inning, but Logan White and Connor Martin singled before Colby Morrow's RBI single to right fie
ld plated White. A walk to JT Parker loaded the bases and Luke Dreher's sacrifice fly tied things up at 5-apiece with two outs.
It looked as though Jacksonville would get out of the inning with a chance to win it in the bottom of the seventh when Cade Parker's high fly to right field seemed like a can of corn, but the right fielder dropped it, allowing Bryant a 7-5 advantage and the wheels fell off for Gwatney Chevrolet. The Jr. Sox added five more runs before it was all said and done with and left-handed reliever Tyler Bates looked like a man possessed, mowing down the first two ba
tters he faced with Ks and inducing a lazy fly to right fielder Jordan Knox to end it, giving the Jr. Sox their second straight state title, a 12-5 victory.
"This is something we take pride in," Jr. Sox Coach Ozzie Hurt said. "Some people may look it as just a state championship, but that's something we take pride in. That's what I told them when we were down 5 to nothing. We're not going to give up, we're not going to pack our bags and go home. We've got to find away to fight. That's what they did.
They know how much the state tournament means. It's sometimes like it seems we have the edge over everybody else when it gets late in the game like that just because of our personality. They don't quit and know what it takes. They got it done."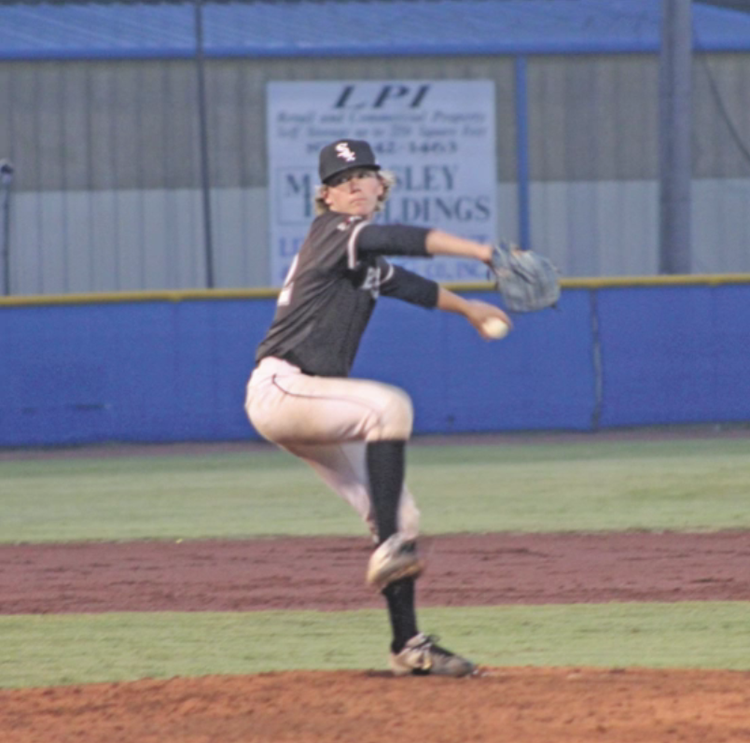 Bates came up big on Monday after he was saddled with the loss Sunday.  
"I was in the dugout telling him all night if (starter Will) Hathcote's pitch count gets up, 'You're going to have to finish the game," Hurt said. "'You may go four innings, five innings, I don't know how long, but you're going to have to kee
p us right here if we're going to have a chance."
Bates followed directions to a T, earning the win Monday on the mound giving up just one hit without a walk, striking out five in three scoreless innings.
"He went out there with a runner on first with nobody out and he mowed them down," said Hurt. "It was huge to keep that deficit at two runs to give us a chance. After we took the lead, they had no chance. He was throwing fastballs and they couldn't touch him."
But, the Jr. Sox were sloppy early on as three first-inning errors led two unearned runs for Bryant starter Will Hathcote, and all three runs Jacksonville scored in the second were also unearned as a dropped third strike allowed a runner t
o start the frame and a two-out, 2-run single later gave Gwatney the 5-0 advantage early.
Hathcote, though, would not give up another run in his next two innings and the Jr. Sox would get on the board in the top of the fourth. Connor Martin doubled to start the inning and went to third on Morrow's ground out. Parker followed with an RBI single and went to third on an error before Gavin Burton walked. Parker scored on a passed ball for the 5-2 deficit, and after Jaxon Ham's pop out, Knox came through with a big two-out RBI single to make it a 5
-3 game, which it remained until the final inning with Bryant's 9-spot.
Though Hathcote gave up five runs, none were earned as he allowed four hits and two walks, striking out eight in four innings pitched as his high pitch count forced him out of the game.
Knox finished 3 for 4 with a run, two stolen bases and two RBIs, as his speed
netted him an infield single in the final inning to keep the onslaught alive. White was 3 for 5 with two runs and two RBIs, and Martin was 3 for 5 with two runs. Morrow and JT Parker (two runs) both went 1 for 3 with an RBI, with Jaxon Ham adding a 1-for-4 day with a run.
Though Riggs went 0 for 4 with a walk, he was huge throughout the tourney, and the season, to earn MVP honors.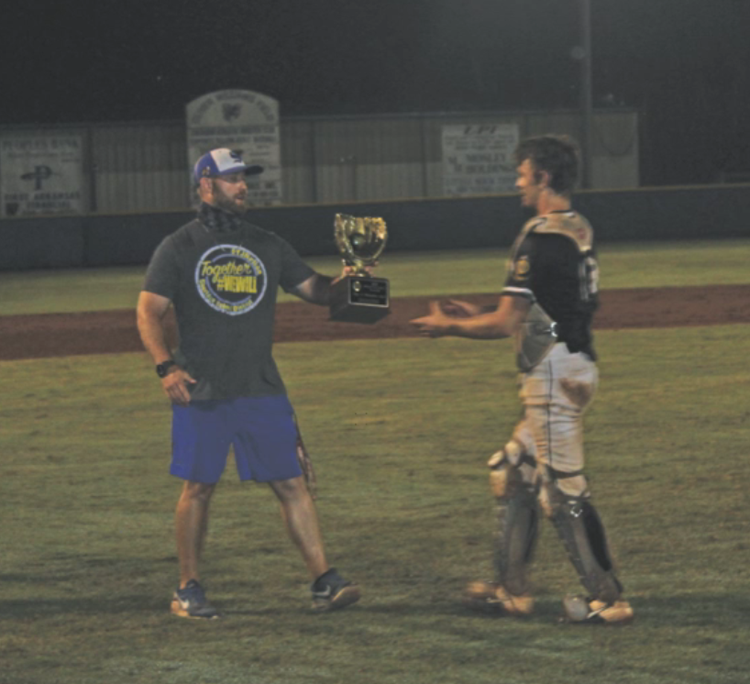 "He is our guy," Hurt said of the MVP. "He's the one … if he's hitting, everybody's hitting. He struggled (Monday) at the plate, but one thing about Ryan is he knows everybody is watching him. He is the leader and what he does better than anybody else is no matter what's happening, he just keeps going.
"Whenever you're playing Jr. Legion baseball, we've got 17-and-under kids out there, they need a guy like that. He catches every game that he can. I think he caught every game but one in the state tournament. He just does a great job of not letting anything distract him from what he's supposed to do."