The Bryant Jr. Black Sox kept their win streak going in the Junior American Legion State Tournament on Thursday, taking down the only other undefeated team left in the tourney. Bryant defeated Sheridan Peoples Bank 8-3. The win, their fourth straight, guarantees the Jr. Sox a spot in the title round and they will attempt to win back-to-back state championships.
Bryant (17-8-1) will continue play in the tourney Sunday at 2 p.m. against Jacksonville, which defeated Benton Everett 18-7 Thursday out of the loser's bracket. If the Jr. Sox beat Jacksonville in the first game, the winner of North Central Arkansas and Sheridan would have to defeat Bryant twice to take the title, which would begin Sunday at 7 p.m. Should the Sox lose to Jacksonville, they would face the winner of Jacksonville and Sheridan/NCA, which would take the Sunday night slot, Monday at 7 p.m. for a winner-take-all.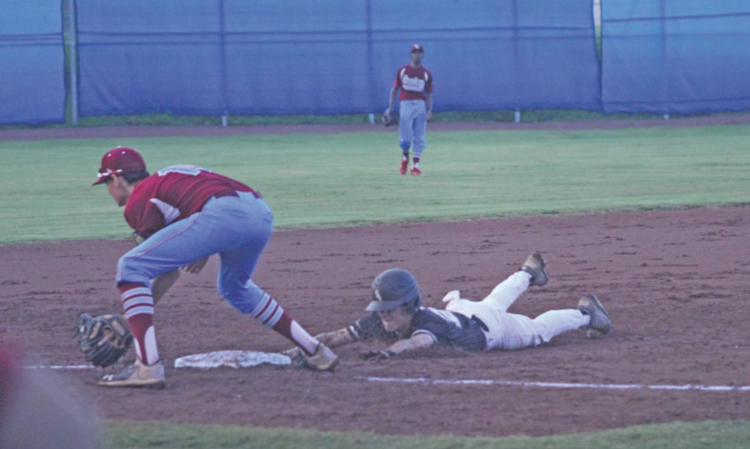 It was a close game on Thursday to start with the Sox taking the early lead in the bottom of the first inning. Bryant's Logan White drew a one-out walk, went to second and third on two separate passed balls before Ryan Riggs singled him in for the 1-0 lead. After a strikeout, Riggs stole second before Grant Dunbar courtesy ran for him and Colby Morrow's RBI single scored Dunbar for the 2-0 lead after one.
After Bryant starter Logan White recorded the first two outs in the top of the third, Sheridan took advantage of consecutive four-pitch walks, with two RBI singles following to tie it up at 2-2.
It remained a tie game until the bottom of the fifth when White reached on a one-out single, went to second on a wild pitch and third on a Riggs infield single to put runners on the corners. White scored on a passed ball and Morrow doubled in Dunbar for the 4-2 lead after five.
Bryant blew it open in the sixth with White's RBI ground out making it 5-2, Riggs followed with an RBI single, and two hit by pitches later in the inning led to two more runs for the 8-2 lead after six. Sheridan picked up a run in the final inning for the 8-3 final.
White was excellent in his start for the win, giving up two runs on just three hits and two walks, striking out 10 in six innings pitched.
Riggs led the way at the plate going 3 for 4 with a run and two RBIs, Morrow was 2 for 3 with two RBIs, Jordan Knox was 2 for 3 with a run and White was 1 for 3 with two runs and an RBI.