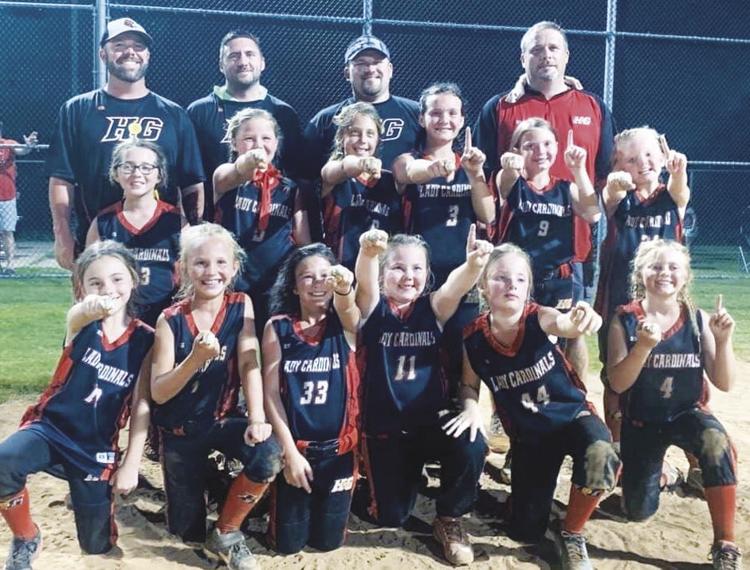 The Harmony Grove Lady Cardinals 8U softball team had a long Saturday in Malvern — but a rewarding one at that.
Starting the day at 9 a.m., the Lady Cardinals fell to a strong Bad Company squad from Texas, moving into the losers bracket.
Despite the early defeat, the Lady Cardinals would go on to play eight straight games, ending after midnight.
Harmony Grove wouldn't lose another match.
In the title game, the Lady Cardinals took on an undefeated Boomstix squad. 
However, after winning the match in rout, the Lady Cardinals had to play an IF game at 11 p.m.
The Lady Cardinals trailed late, 9-3, before bringing the match to a tie. With two on and two out, Preslee Hargrove came up clutch, driving home the winning run with a line drive up the middle to give her team the 10-9 win in the IF game.
A total of 13 teams entered the tournament, including two Texas squads and a Texarkana team.