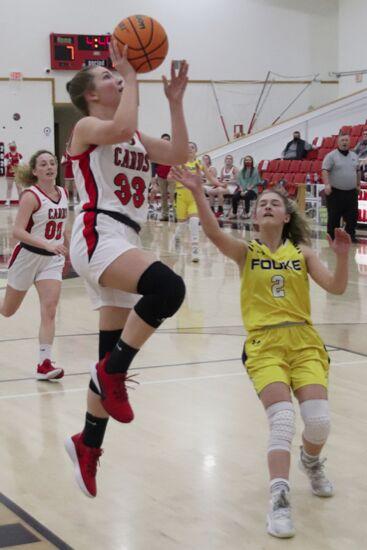 HASKELL — The Harmony Grove Lady Cardinals closed the 2021 regular season in strong fashion Friday, defeating Genoa Central in a 42-29 rout.
The win is also the second straight for Harmony Grove as they head into postseason action. It finishes the regular season at 10-10 overall and 6-8 in conference play.
The Lady Cardinals led 9-4 after the first quarter Friday before taking a 20-11 lead at the break.
Harmony Grove, playing at home, continued to control the contest in the third, adding 10 to its score, leading 30-17 with a frame to go.
The strong night would not slow down in the fourth as Harmony Grove added 12 to put the contest away.
The Lady Cardinals made a living at the foul line, shooting 20 free throws on the night, including 16 in the second half. Harmony Grove would go 12 for 20 from the charity stripe.
Grace Reese led all scorers with 17 points, followed by Kallyn Sossamon with 11. Megan Clay would add eight while Shelby Kiker kicked in six in the win.
The victory matched Harmony Grove with Prescott in the opening round of the District Tournament on Saturday night at Daniel Henley Fieldhouse in Haskell. Due to press time, see Tuesday's issue of The Saline Courier for full coverage.