After beginning the season with impressive victories over Poyen and Lonoke, the Bauxite Lady Miners softball team suffered its first loss against Horatio on Tuesday, March 10, and were set to open 7-4A Conference play the following Friday against Arkadelphia and travel to Heber Springs for a tournament on Saturday. 
Those games never came as the Arkansas Activities Association suspended spring sports play on Thursday, March 12, due to the coronavirus COVID-19, which has since ravaged the world, country and state, with almost 2.2 million confirmed cases of the virus on earth, including over 146,000 deaths (according to the CDC), and over 1,700 cases and 38 deaths in Arkansas (Arkansas Dept. of Health), with over 715,000 cases and over 37,000 deaths in the United States. 
The spring sports season was originally suspended until March 31.
"I think actually the first day was the hardest," Bauxite first-year Coach Madeleine Rhodes said of that Thursday. "We were at school and we had just played Horatio that Tuesday and that was our first loss. The hardest thing was that first day … they (Lady Miners) didn't know it was going to end the way it did, obviously, but the severity and the abruptness of how quickly it stopped, nobody was really expecting that that day.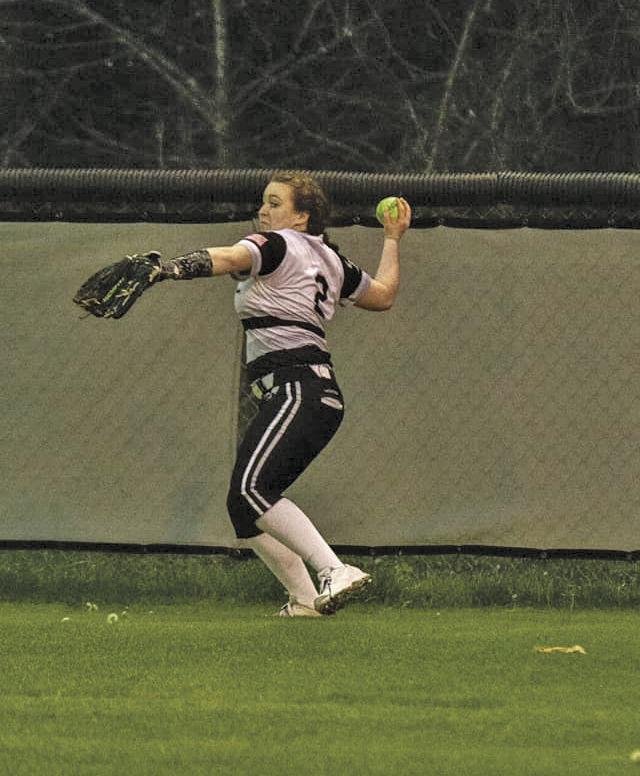 "We talked to them in the locker room and kind of told them we wouldn't be coming back to school until March 31, that we couldn't practice. For now, all the games are canceled and that initial date included both of our tournaments, Heber and DMAC, so that was kind of a big thing. It was like, "Oh, wow, that's a big chunk of our season.' You could see it in their faces. It was really hard to look at the seniors because I think they knew at that moment their season was at risk."
The Lady Miners were left with the bad taste of that first loss, which got even worse as the AAA later suspended the season until April 17, then again to May 30 before finally forced to cancel the season  with the uptick in virus cases and deaths. 
"After that, they're sitting at home and they're watching the news and they're hearing all of this, and they kind of knew that this possibly could not end well."
But, the Lady Miners still held out hope to at least continue some part of the season before it was ultimately canceled.  
"It was really important from the time we got out of school that we maintained and tried to keep up all of the work we had already done, all the ground we gained, we didn't want to lose that," Rhodes said. "We sent out workouts that they could do at home. They're supposed to throwing. We were trying to keep hope alive that we may get a chance to play at the beginning of summer. 
"As we kind of saw the light dwindle, they were pushing the days back, and then they canceled the remainder of state basketball. As we saw that happening, it was really important we transitioned into supporting the seniors as they go this unprecedented time of not just losing their senior season, but losing this last half of their senior year. That's kind of where we're at now."
The Lady Miners will say goodbye to seniors Shelby Thornton, Bree Hardin, Kaia Thornton, Kensey Greer, Kortnie Suggs, Bree Davis and Ruby Hause, including senior manager Leah Harrison.
Rhodes has taken the cancellation in stride for her first head-coaching gig. 
"People are like, 'It's your first year, it stinks for you,' and it's hard and heartbreaking in a sense," she said, "but it's also just one of those things where you don't try to control the uncontrollable. It's one of things that's heartbreaking and devastating, but there's nothing I can do to control the situation, nor can my players or assistant coaches. That's kind of where we're at. I find hope that I'll coach another season a year from now, and just kind of keep moving forward. That's all we can do."
And Rhodes expects big things from the Lady Miners for next season. 
"I love the girls we do have coming back," she said. "We have a great group returning and we have a great group coming up out of the eighth grade. We've got great talent that will be on the field again next year. It looks pretty good, it's just trying to find out how that's all going to happen. When are we going to get to have tryouts and just all the crazy things this pandemic has wrought among us."
It's definitely been a period of adjustment for Rhodes. 
"A world without sports has been weird," she said. "I'm one of those people if I'm not coaching softball or planning softball practice, I'm watching college softball. With none of that going on, I have found so much time on my hands. I've been trying to keep up a routine at home. I've started crafting a little bit. I have a puppy that's keeping my hands full. Just keeping up with social distancing, staying at home and trying to keep things as normal as I can here."