The Bauxite Lady Miners volleyball team is on a roll. The Lady Miners won their third straight match with a 3-0 sweep over the Mills Lady Comets at Fred Dawson Gym in Bauxite Tuesday. Bauxite took the match 25-6, 25-12 and 25-12 to improve to 4-1 on the season, its only loss coming against the defending 3A state champion Episcopal Wildcats, and 3-0 in the 4A West Conference.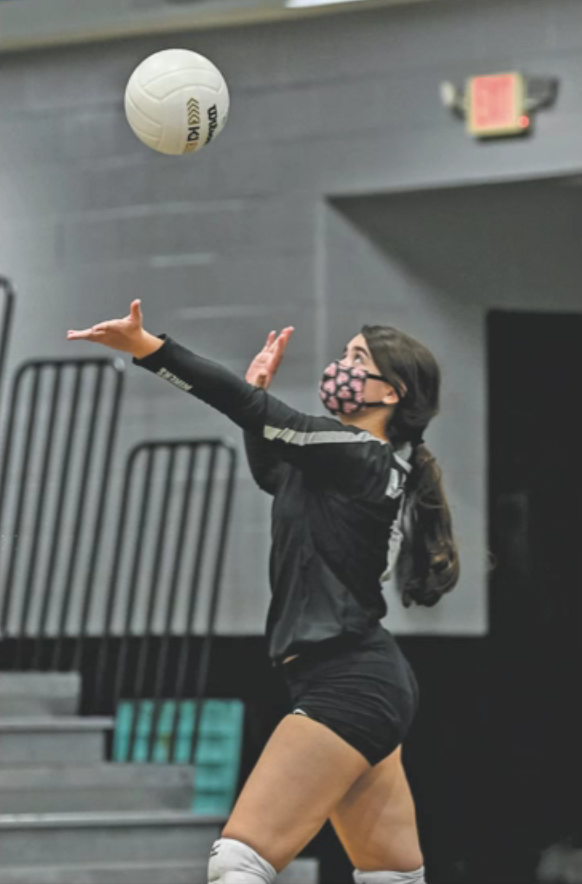 "We took care of business as I hoped we would," Bauxite Coach Dave Carter said. "Sometimes teams find themselves in situations where taking the foot off the throttle seems reasonable. We didn't do that (Tuesday). We went full throttle all night. Mills played hard, however our aggressive play kept them off balance. I am proud of my players for pushing the game out and giving more players a chance to contribute."The Lady Miners had 23 service aces on the night, with junior Haley Howard, who "took over in the first set and set the tone," according to Carter, leading the way with five aces and adding four kills, and sophomore setter Kayla Bubbus, who "again moved the ball around the floor well," getting four aces and a team-leading 22 assists. 
"We picked spots with our serve very well," Carter said. "We found the floor with attacks.  We covered their hits solidly by getting to the ball quickly and staying in our system. We played the way we wanted. That's what I've been challenging them to do each night, regardless of who was on the other side of the net."
Sophomore Lexi Bright led the Lady Miners with six kills and a block, junior Jaylin Rhoades had five kills and an ace, and junior Olivia Shields had two kills on the night. Picking up three aces each for Bauxite was junior Victoria Lockhart, sophomore Bryley Bowman (kill) and senior Riley Larkin (kill, two digs). 
Senior Paige Byrd had two aces and a kill, junior Paige Shepard had a kill and an ace, sophomore McKinley Benish had a kill and sophomore Tabitha Ellis had an ace. 
The Lady Miners return to action Thursday when they travel to Camden to take on the Camden Fairview Lady Cardinals. 
"Coming out with another conference win is always a good night," Carter said. "It's time to hit practice hard and get ready to head south for another battle. Our contests with Camden often seem to be tightly contested. I am looking forward to another chance for our team to grow. To rise up and find out what we are made of."