The Benton Lady Panthers made it five straight wins on Thursday, sweeping the Parkview Lady Patriots 3-0 to improve to 5-1 on the season, 4-0 in the 5A Central Conference. The Lady Panthers had the most trouble with Parkview in the first set, winning 25-14, but cruised in the final two with 25-7 and 25-9 victories. 
"Parkview was very athletic," Benton Coach Michelle Shoppach said. "We kept our composure and competed well. We served well." 
At the service line, Benton served at a 93-percent clip, picking up 15 aces in the process. Sophomore Abigail Lagemann led the way with six aces, sophomore Kenzie Garrett had three, and senior Katie Strickland, junior Bissette Childress and senior Hannah Brewer all added two aces apiece. 
It was Lagemann again leading the way at the net, coming away with 12 kills on the night. 
"Lagemann was steady," Shoppach said.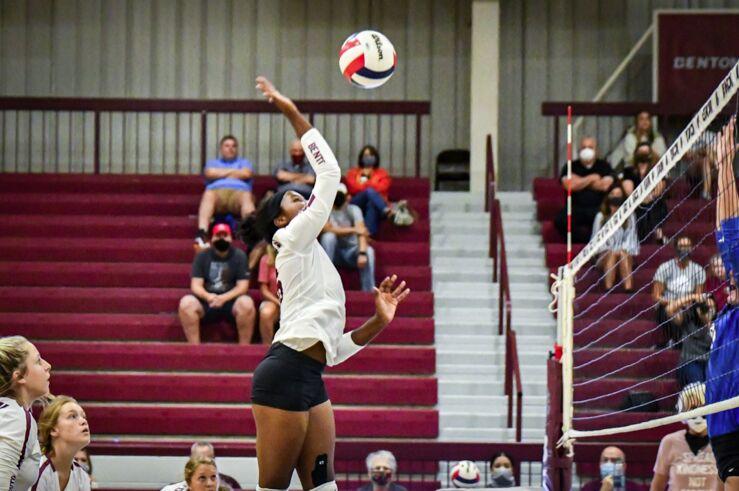 Following Lagemann was Brewer with eight kills, senior Sakari Faulkner and sophomore Gracie Aldebot with four each and junior Grace Anne Shelnut added two kills and a solo block. 
Brewer had 17 digs to lead Benton, with Strickland adding 10. Childress and Lagemann had six each, with junior McKenzie Worsham and Garrett adding four digs apiece. 
It was Garrett who stepped up Thursday. Junior setter Laci Bohannan was out with a cracked finger on her hitting hand and sophomore Henley Hooks sprained her ankle in the second set, but Garrett came in and finished with 21 assists out of the Lady Panthers 30 total kills. 
"We just kept on motoring," Shoppach said. "Faulkner seemed to be in sync with Garrett as a setter."
The Lady Panthers will have a busy week next week at home as they host Maumelle on Tuesday, Sylvan Hills on Thursday and will play Valley View in a nonconference match Saturday at Benton Arena.