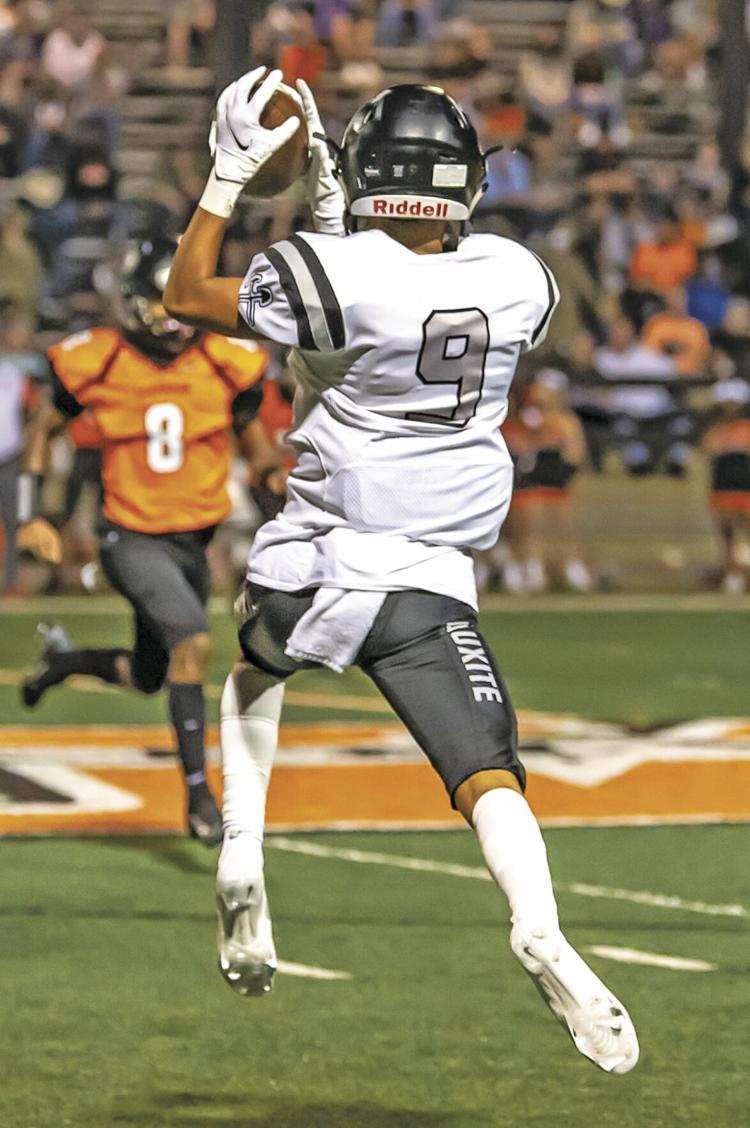 The Bauxite Miners got off to a rough start and never recovered in their 35-7 loss Friday at Malvern.
"We were offtrack from the very beginning," said Bauxite Coach Caleb Perry. "I'm not sure what was going on with our guys. I know that's not who we are. We're better than that. But hats off to Malvern. That's a good team."
The Miners' lone score came late in the third when quarterback Hunter Ferrell crossed the goal line on a 4-yard run. Garrett McCallister's kick cut the Leopard lead to 35-7.
Bauxite's other bright moments occurred thanks to Will Duncan and Jack Rosnermanz, who each recovered a fumble for the defense.
Read the rest in Saturday's The Saline Courier.