The Bryant boys golf team got off to a good start to the season with a second-place finish and senior Logan McDonald was off to an even better start, winning the 25th Annual Simmons Bank Wildcat Invitational at El Dorado Country Club Monday.
McDonald shot a 2-under 70 for top honors on the day while the Hornets were just three shots off of first place and host El Dorado. The Wildcats shot a 316 overall for the win, while Bryant's 319 was good for runner-up. The El Dorado junior varsity squad took third at 349, with Camden Fairview (387) and Sylvan Hills (400) rounding out the top five.
"Logan played amazing," said Bryant Coach Casey Mattox. "He shot 2-under and won the whole thing."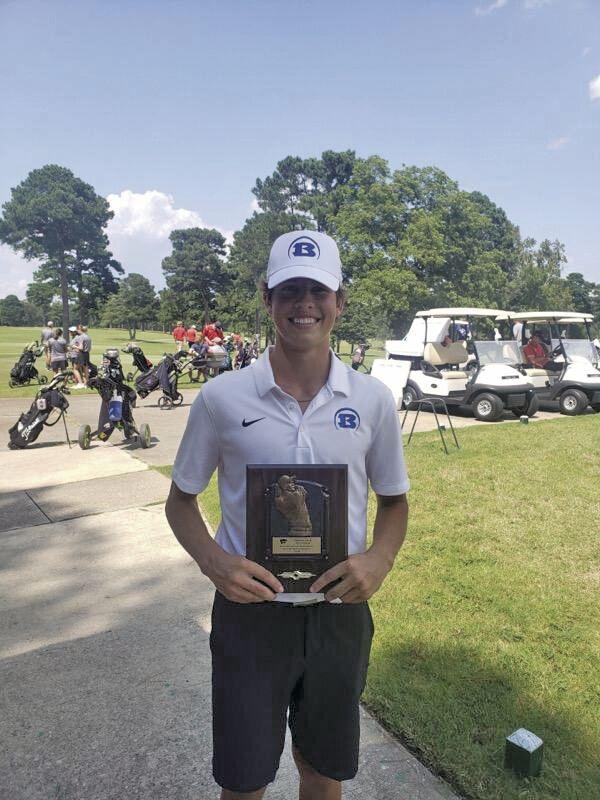 After McDonald's day-high 70, junior Daniel Taylor followed up with a 79, which wasn't acceptable to Taylor, according to Mattox.
"He was All-Conference, All-State last year and he broke 80," Mattox said. "He was disappointed in himself, but that course was tight. Every kid wants to hit a driver and that course you could have hit a 5-iron off the tee and you would have been just fine. It's course management, little things we need to learn."
Junior Landon Wallace had an 83, senior Aiden Adams had an 87 and junior Braedon Boyce had a 91.  
"I had two brand-new varsity golfers - Aiden Adams and Braedon Boyce," Mattox said. "It's the first time they've played in a varsity match, so for their first time out I was not disappointed. They were but I wasn't. They'll just get better."
Mattox believed the Hornets could have possibly gotten over that El Dorado hump had they had senior Andrew Gaspard, but he was unavailable on Monday.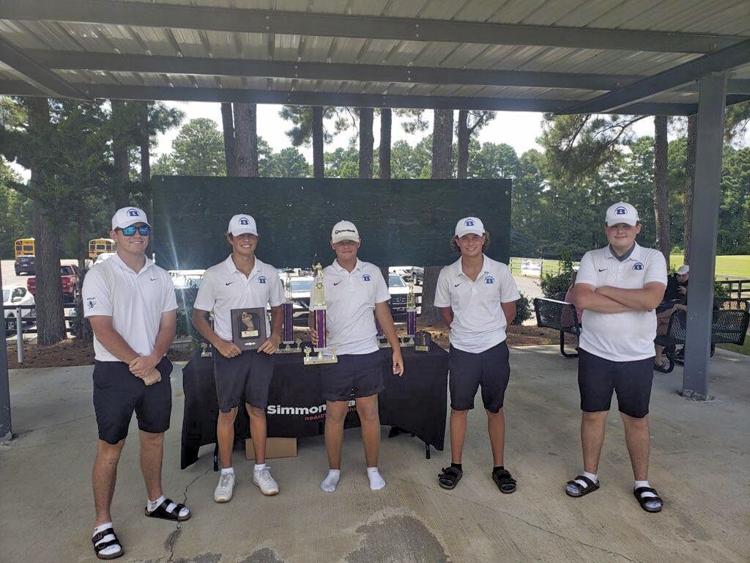 "We didn't have Andrew with us," she said. "He's our number two guy. That kind of hurt us. We only lost by three. I think if we would have had Andrew we would have probably won the whole thing.
"He's (Gaspard) good. I think he's like No. 9 in the state right now and Logan's No. 3 in the state."
The Lady Hornets picked up a third-place finish on Monday, with junior Caitlin LaCerra leading the way with an 87.
"She was not happy with herself, but it's a tough course," Mattox said. "She played well. One side was real flat and kind of pasture-like and the other side was hilly. I said, 'You're playing two different golf courses.'"
Junior Lexie Tombrano shot a 125 and sophomore Haylie Horn a 127 for a 339 total for Bryant, while El Dorado won the match shooting a 277 and Crossett was second with a 330. Playing as an individual, Magnolia's Meghan Lindsey shot an even-par 72.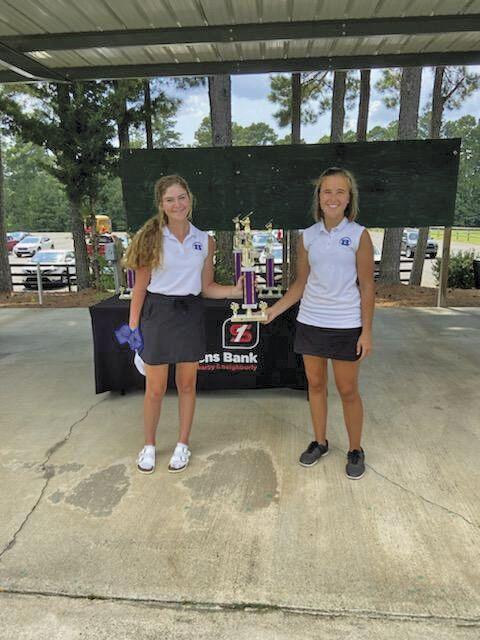 "It just gets better after every tournament," Mattox said. "The first tournament, if you haven't played a lot … you get better after that. We brought home two trophies and a plaque, so we're happy."
Bryant is back in action on Monday competing in the Big Cat Invitational at The Greens at North Hills  in Sheridan on Monday and also play in the Invite at Centennial Golf Course in Conway on Tuesday.