The fourth annual Saline River Showdown will take over The Pit in Week 6 as the Bauxite Miners (4-1, 2-0) play host to rival Harmony Grove (3-2, 1-1) while also celebrating homecoming.
After winning the first two Showdown matches, the Cardinals slipped for the first time to the Miners in 2018.
Opening kickoff is set for 7 p.m. Friday, following a 6 p.m. homecoming start at The Pit.
The Cardinals fell to Malvern in Week 5, losing 29-24 on the road and suffering the first defeat in 7-4A play this year.
Bauxite slipped away with a narrow win over Ashdown, 27-24 — a team Harmony Grove slaughtered in Week 4, 34-0.
The Cardinals still use a T formation, running a number of running backs from behind center.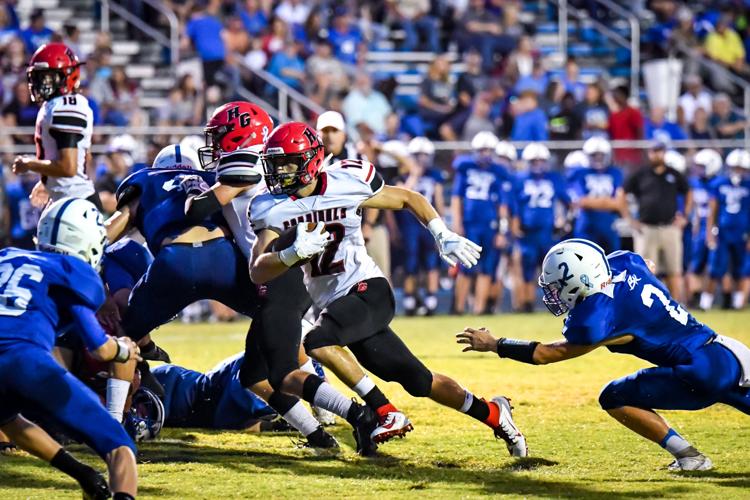 Thus far, six rushers have gone for more than 100 yards on the year, including Hunter Williams with a team-leading 201 yards and three scores. Jayce Harrison is a close second at 195 yards and leads with four touchdowns.
Ryan Riedmueller, Canyon Clifton and Willie Newton all follow with at least 154 yards on the ground.
For Bauxite, quarterback Conner Stacy is working the ball through the air and on the ground, rushing for 283 yards and seven TDs to this point.
Passing, he as completed 54 of 94 attempts for 742 yards and five TDs. He also has been picked off four times, but ranks third among area gunslingers with a quarterback rating of 132.8.
Receiver Braylon Walker has been Bauxite's top target in 2019, hauling in 22 catches for 492 yards and five scores. Walker ranks first in yards among area athletes and second in catches.