Coming off of two extremely close games, the Bauxite Miners (10-9, 3-3) would cruise to a home victory over the DeQueen Leopards (6-12, 0-5) 68-26 on Tuesday night. The win would mark Bauxite's third straight 7-4A Conference win. 
"I think this is the best four quarters we've played as team this season," said Head Coach Brandon Kelly. "I also think that everyone who played contributed positively." 
Early on, senior Max Chenault would continue to build on his phenomenal season by knocking down two 3-pointers, scoring eight points total in the first quarter. Fellow senior Christian Chambers would cause havoc inside on both ends of the floor. Junior Connor Stacy would knock down a 3-pointer at the buzzer to cap off a 21-point quarter for the Miners. 
Entering the second quarter up 21-8, Bauxite would continue to dominate the Leopards. Chenault would be able to get any shot he wanted, while opening up the offense for junior guard Braden Brown and senior center Keyshawn Scott.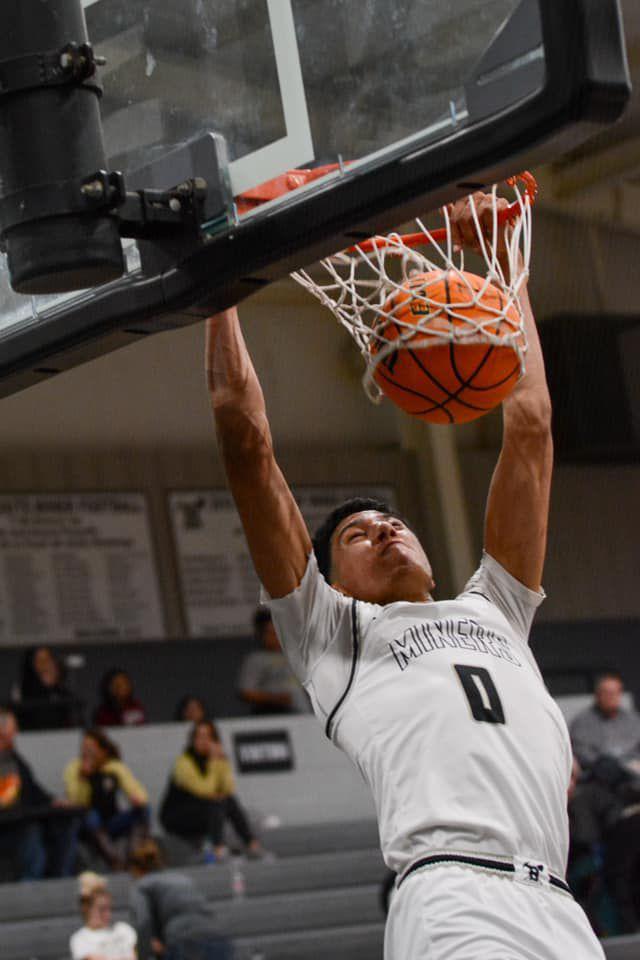 The Miners would hold the Leopards to only 10 points in the second quarter, while erupting for 26 points. The game would be well in hand by halftime with the Miners on top 47-18. Max Chenault would have 21 points in the first half, while the entire DeQueen team would score 18 points. 
"Max Chenault will be a player that I talk about for the rest of my career," said Kelly on the senior guard. "His character, attitude, work ethic, is everything you want in a player and it spreads to others."
The Miners would come out of halftime and continue to build their confidence on both sides of the ball while getting younger players experience. The sportsmanship rule would be in effect after the third quarter, and the Miners would run away with a 68-26 win. 
The Miners would be led by Chenault's 25 points, Brown's 13 points and Chambers' eight points. DeQueen was led by senior Weston Harp's 12 points. 
Next up for the Miners is a trip to Arkadelphia on Friday night for another important 7-4A Conference clash with the Arkadelphia Badgers (18-2, 6-0).