Bauxite will be playing for seeding in the 4A playoffs Friday at Nashville.
Having lost two straight, the Miners are hoping for an upset over the Scrappers as Nashville seeks at least a share of the conference title with Arkadelphia and Robinson also sitting at 5-1 in league play.
Nashville is riding a three-game winning streak, having beaten Harmony Grove, Ashdown and Malvern the last three weeks.
Nashville also owns an early-season win over 4A champion Arkadelphia.
Junior quarterback Ty Gordon takes most of the snaps under center, leading the Scrappers with 828 passing yards and eight touchdowns this season.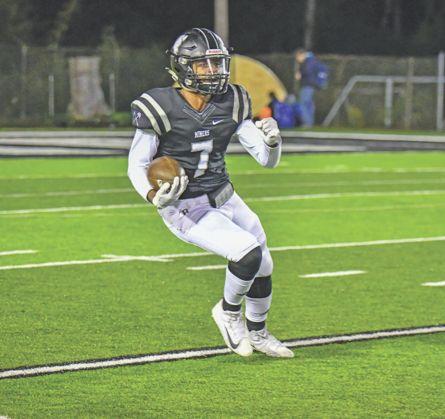 Against Malvern last week, Gordon was 10 for 23 for 185 yards and two scores. Gordon's season high came against Ashdown in Week 7 where he threw for 253 yards and three scores on 12 of 15 passing.
He is pesky on the ground as well, rushing for 429 yards and four scores this season, all on 80 touches.
Nashville uses three running backs in different looks with junior Keyshawn Stewart leading the charge with 12 touchdowns on 102 carries, both team highs. His 694 yards is second behind senior Carmillias Morrison with 735 on 74 carries and eight TDs.
Against Arkadelphia last Friday, Bauxite rushed for 168 yards on 40 carries with quarterback Conner Stacy finding the end zone for the only score of the game.
Defensively, the Miners gave up 376 yards with 225 coming via ground attack. 
Kyren Harrison trucked 121 yards on 14 carries and scored four times in the win for the Badgers.
Kickoff is set for 7 p.m. at Nashville.