After a season-opening rout over the Riverview Raiders at The Pit in Bauxite, the Miners had a tough go of it on the road the next three weeks, falling in a close one at Monticello, dropping to Newport on the road and losing 35-7 to Malvern to open a tough 7-4A Conference last week. Though the Miners (1-3, 0-1) return home Friday, their task doesn't get any easier as they host an unbeaten Ashdown Panthers team at The Pit. 
After a 2-8 finish last season, the Panthers, which return 15 starters, have already surpassed their win total from a year ago. Ashdown (4-0, 1-0) downed Hamburg 28-20 to start the season, shut out De Queen 36-0, handled Hope 41-20 and opened conference with a 35-7 rout over the Harmony Grove Cardinals this past Friday. 
"We better bring our A-game," Bauxite Coach Caleb Perry said. "They're 4-0 and have a lot of confidence. I do believe we have played better teams than they have, but we've got to bring our A-game. Forget the past, move on and compete."
Ashdown took advantage of four Harmony Grove turnovers last week on the defensive end, three fumbles and an interception. Ashdown has some very talented, athletic defensive linemen, but Perry said the back side of the defense is the Panthers' strength.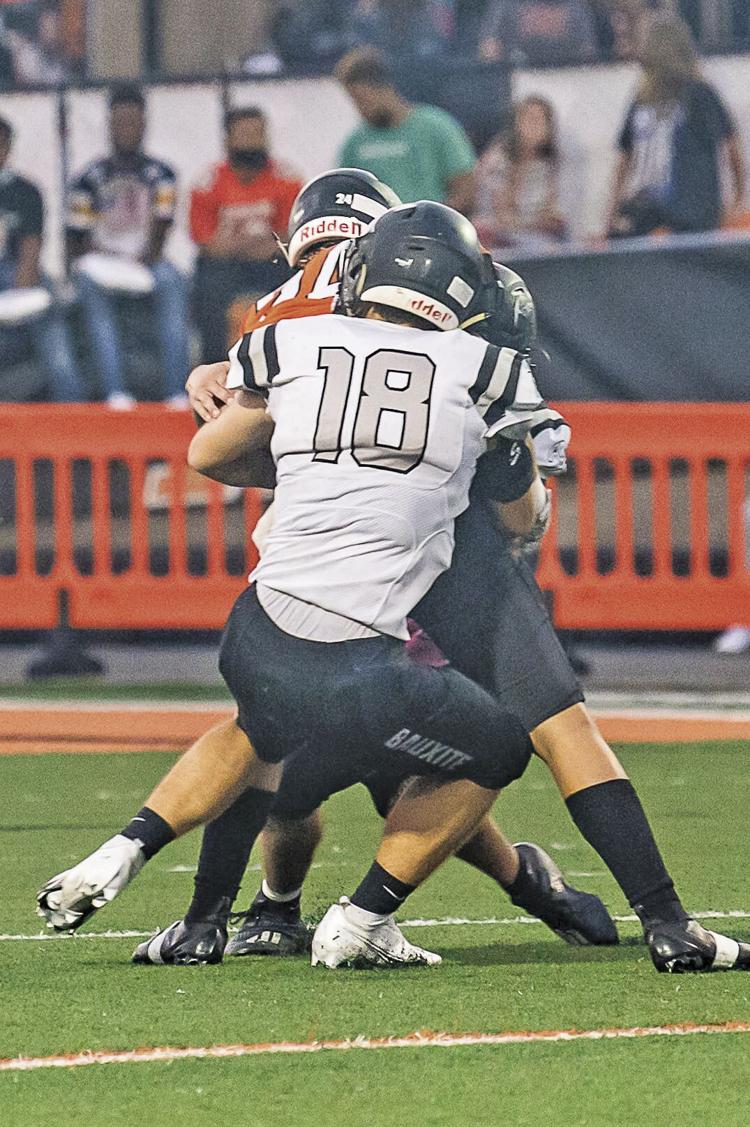 "They try to man you up," he said. "They're very athletic in their defensive backfield, so they try to take away your passing game. They pressure you up front. They're talented so we have to execute well."
Offensively, Ashdown is led by junior quarterback Alex Keilbach, who was 5 of 7 for 75 yards and a touchdown against the Cardinals, also running for a TD in the victory last week. But it's on the ground which Perry says the Panthers are more dangerous, led by junior Xavier Sanders and sophomore Jayden Fricks. 
"They run the ball really well," Perry said. "That's kind of their main thing. They have a great big tight end that's getting some attention. They're a tough, tough team."
The Miners struggled offensively last week, mustering just 156 total yards as sophomore quarterback Hunter Ferrell's 2-yard TD late would be Bauxite's lone score against Malvern. The Miners were also shorthanded on the coaching side of it, as well.  
"I thought we were going to be better than we were last week," Perry said. "We were missing two coaches, our running backs coach and receivers coach. The running backs coach is also our special teams coordinator and we were missing our defensive backs coach. Those were the areas we really struggled in."
Those coaches are back and the Miners should have their full complement of players for Friday. Kickoff vs. the Panthers is 7 p.m. at The Pit in Bauxite.