BAUXITE – Going into last season, the Bauxite Miners baseball team was expecting big things before the coronavirus COVID-19 shut down the sports world in mid-March with the Miners sitting at 3-2 after the virus-shortened season. 
The good news for Bauxite is the Miners have a lot coming back this year, with Ty Jackson, Brett Pennington and Ben Cody the only seniors on last year's squad. 
"We had a senior pitcher last year that was dominant," Bauxite Coach Michael Mattox said of Jackson. "We lost him, a second baseman (Pennington) and another pitcher (Cody) and that was it. We brought everybody else back. It's another year we feel really good about. 
"The offseason really was normal for us. I guess as normal as normal can be. This whole group played together in legion ball. We didn't have any problems with COVID this summer, we got all our games in, played a lot of baseball, which was refreshing because they missed out on their high school season."
Despite missing out on the high school year, American Legion baseball this past summer proved productive for chemistry, not to mention providing more depth for this year's team, especially pitching. 
"We have a ton of depth on the mound," Mattox said. "If we've got a guy on the bump not able to throw strikes, we'll bring in someone that will. We're going to be able to conserve arms that way and keep them fresh longer. That's also an advantage in postseason play, too, when you have to play a lot of games in a row."
With Jackson as the Miner ace last season, it will be more of a pitch-by-committee approach this season with the excellent depth.  
"It's really hard to pin it on one person right now," Mattox said. "We're not going to have that one guy we're going to look to for the big game. We feel like our entire staff at any given time can go on the mound and give us a quality start."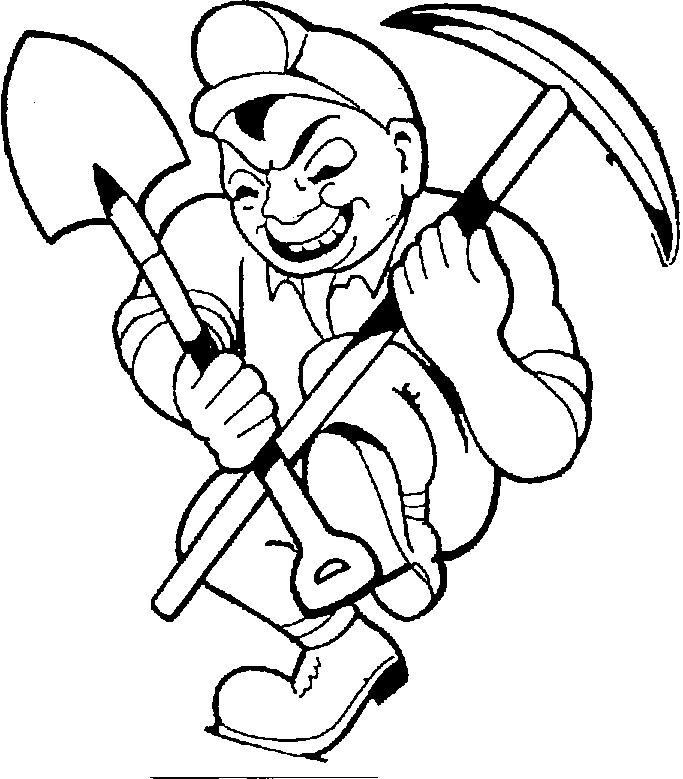 Mattox mentioned seniors Jackson Regan and Jackson Lindsey, and junior Dawson Goines as probable starters early, saying "those three guys can give us quality starts," also tabbing Lindsey and Goines as two who can throw "high-school hard," with the other Miners just knowing how to pitch, period.
"The rest of them are three-pitch guys who can spot it, change speeds, true pitchers," Mattox said.
Though he can start in a pinch, senior Ethan Matthews will likely pitch out of the bullpen at the beginning.
"He's the guy that can come in and get you out of any inning," Mattox said of Matthews. "He's done it countless times with the most memorable one with the bases loaded with no outs at Malvern. He comes in and gets every one of them out without a run scoring. He gets a pop up, strikeout and ground out to end the inning. "He's got ice in his veins on the mound. Nothing phases him."
What helps the Miners even more is they have competent battery mates to throw to, starting with senior catcher Junior Acosta. 
"Junior Acosta is going to be back there as much as he can," Mattox said. "Thank goodness we'll be able to give him a break when he needs it. He's going to hand that off to his little brother, Jorge, They're both great kids, great catchers, very intelligent. 
"Junior is able to call the game from behind the plate, which helps me as a coach. Great defensive guy. He is an absolute wall back there. He hustles, team leader, the model catcher you want behind the plate."
The Bauxite infield will depend on the pitching. 
"With the depth of our pitching staff, it's going to be whoever is on the mound," Mattox explained. "When a guy goes to the mound, it's going to shuffle a lot. Caleb Goines is going to be somewhere in the infield. He's not a pitcher, but he can pitch. He'll definitely be one of the middle infield guys, depending on who's pitching. He can play third base."
The Miners have several players who can play multiple positions, citing Matthews and Lindsey also playing middle infield and third, with Regan and Dawson Goines likely manning first base. 
"I'm a big defensive guy, defensive emphasis coach," Mattox said. "We work really hard on our defense, being in the right position at the right time. We're going to have a very experienced infield. Our outfield has been working real hard, but our infield should be really solid, and as a pitcher you love that.
"It's a great position to be in as a coach. I've got so many options. It's not going to be the same every ballgame. We love guys to play multiple positions and they do. They're really good at it. Our kids come out as well-rounded baseball players."
Bauxite senior Easton Dinwiddie will find himself a fixture in the outfield again this year. 
"Easton Dinwiddie, a non-pitcher, he'll be out there every game," Mattox said. "He's probably going to be in centerfield. He probably gets the best read out of anybody."
There will be competition for the corner spots of the outfield, with Mattox mentioning senior Cole Babcock, junior Justin Hall and sophomore Hunter Ferrell getting early opportunities. 
Mattox foresees the Miners hitting the ball better this year, too. 
"Offensively we have experience at the plate," he said. "We feel like anybody 1 through 9 can compete up there. We still want to be able to play our game, bunt the ball when we need to, small ball, run the bases, but I think we'll be able to swing it better than we have in the past, for sure."
With the depth and intelligence Bauxite has, according to Mattox, he and the Miners are just ready to play. They get their first shot Feb. 25 against Harmony Grove in a benefit game. 
"The kids are getting kind of bored with practice," Mattox said. "They're getting a lot of good reps, but it's hard for me as a coach to challenge them. They've learned the system, they know what's expected of them, they know where to be. The first day we got on the field this winter we ran a couple different drills at them and they went right through just like they've done it a million times, and they have. Nothing fell off."