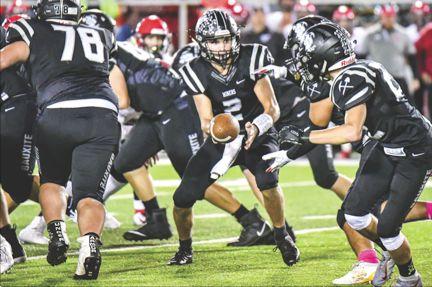 The Bauxite Miners continued their reign over rival Harmony Grove on Friday, winning 28-7 in front of a packed house at The Pit while also celebrating homecoming.
Engaging in the fourth annual Saline River Showdown, the win knots the overall record between the two at 2-2 as the Miners have won back-to-back matches against the Redbirds.
Despite the final score, however, the Miners had a tough time getting going in Week 6, playing to an even 7-7 tie at the break.
"The first half, we were too hype and too emotional," said Bauxite Head Coach Daryl Patton. "We have been doing a good job all year of playing with a lot of enthusiasm, but our kids were probably a little too amped. That is my fault for getting them that way. I didn't do a very good job of calling plays. I'll take the blame."
Read the rest in Saturday's The Saline Courier.