The Benton Lady Panthers will have a new look this season after completing their most successful four-year stretch in school history. Ten seniors, which led the Lady Panthers to a 58-20 overall record, including 37-3 in conference play, the past four seasons graduated, including three All-State selections and six All-Conference picks. 
Those same Lady Panthers set the school record in wins (17) in 2017 under Coach Jason Gentry, making their first state semifinals appearance the same year, and then upped the ante with their first state finals appearance the next year, getting edged 1-0 by Siloam Springs in the 2018 title game.
That stretch also netted Benton all-time records in career goals (65 by Annah Kate Smith) and career assists (64 by Kinley Ritter), not to mention Julia Dick, who is second all-time with 51 goals in her career.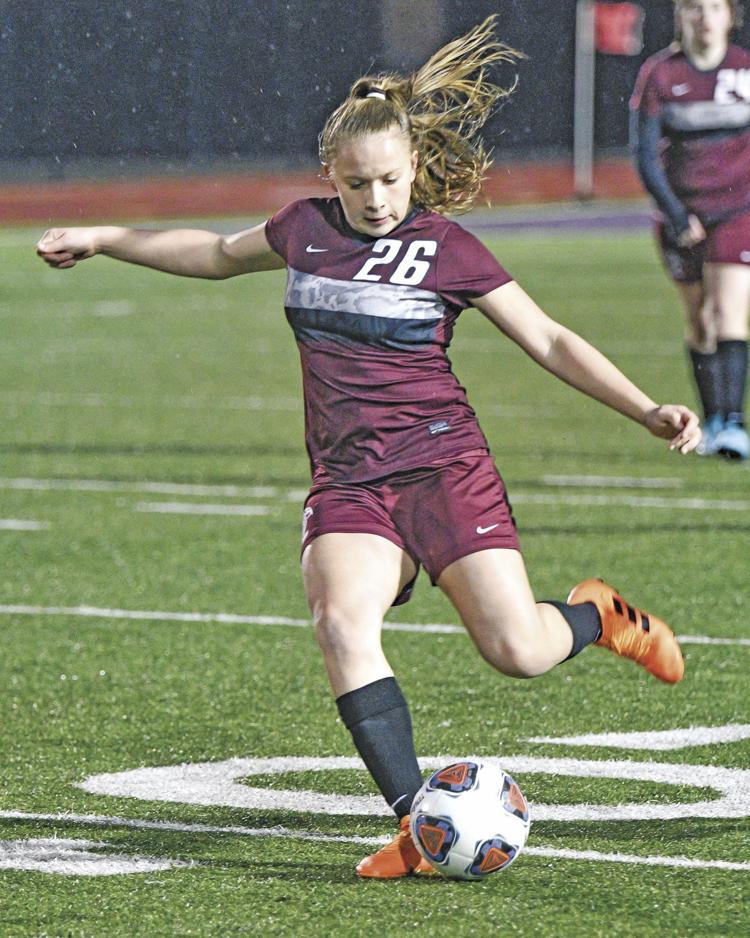 Not only did 10 key seniors graduate last year, but it was also Gentry's final season as the Lady Panthers Coach. First-year Head Coach Kylie Buttram takes over the reins this season after graduating from Henderson State University this past May. Buttram said this year's squad knows what it takes to win after its recent success. 
"We have a lot of girls that are motivated to win," Buttram said. "Some of our older ones have seen success with this past group and want that same success. They all know what's on the line. They have something to prove after graduating all those 10."
But, Benton does have some key cogs returning, including junior All-Stater Emma Selph. Selph has led the Lady Panthers in goals the past two years, including tying Smith's single-season school record her freshman year with 26 and knocking in 21 last year. Selph, who also has 20 career assists, could possibly break the career goals record by the end of the year. 
"She's a junior and looking up to play the role of a leader," Buttram said of Selph. "She's very athletic and can do a lot of things for us. She's very strong for us anywhere we put her. If she wants to step up and be our leader, she can be our leader. She's a great player for us." 
Benton also returns All-Conference pick Adrianna Baber on defense, as well as sophomore Taylor Holcombe, who had eight goals and two assists her freshman year. 
"She kind of got her feet wet last year, kind of shook off some of the nerves, and she's one like Emma that has potential," Buttram said of Holcombe. "If she and Emma can step up and lead us, we can have a lot of success, getting on the same page and meshing well."
Though not getting a ton of playing time last year, Benton also has some other Lady Panthers ready to contribute this year.  
"Taylor Hill (three goals last year as a freshman) is returning, Megan Harder (senior) is coming from Harmony Grove," Buttram said. "Natalie Pasinerb (senior) hasn't played in a few years, so we have quite a few who will be key players. We're pretty flexible and we have a lot of people that want to be on the field.
"We have a lineup where they all have the confidence to score. Everybody on our squad has the potential to make the best of it. We're changing positions to kind of see where everybody fits. They're all good enough to be on the field, but where are they going to work best for us?"
And with All-State goalkeeper Rylie Davis also graduated, the Lady Panthers will look to youth to protect the net with freshman Abby Furgason and sophomore Jaydn Ginther seeing time there this year.
Benton played in a benefit game this past Monday in Greenbrier, falling 6-3 as the new-look Lady Panthers get set for the official start to the season Tuesday against Mount St. Mary's in Little Rock. Holcombe scored two goals, with Selph adding one. 
"We had a lot of young girls out on the field," Buttram said of the benefit. "We were switching up positions trying to see where people fit in, trying out different pieces because it was a benefit game. Some girls got to showcase their talent and prove where they're at. It was a very beneficial game for us."