Bryant senior Lady Hornet Olivia Orr was recently named to the Arkansas Track Coach's Association All-Arkansas Academic Team recently. According to the ATCA, the criteria used for the academic team is students had to have a minimum 3.5 GPA and 25 on the ACT, and also competing during the state indoor championships.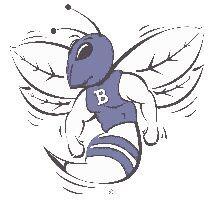 Orr, who ran a 2:44.80 in the 800-meter run at the indoor championships and jumped a height of 4-8 in the high jump, signed to run cross cross country at the University of Arkansas at Rich Mountain (Mena) earlier this year. 
"She's a tough little girl," Bryant Coach Keith Dale said. "That's Coach (John) Orr's daughter. You kind of wonder what you're going to get when you get a coach's kid. You don't know if you're going to get a lot of pushback or whatever, but as far as that family, they say whatever you can make her do, great."
Orr got back into track and field after exclusively running just cross country the previous two seasons.  
"She just had a desire and a want-to to go out there and run and do the best that she could," Dale said. "This last spring was her senior year. She didn't run track her sophomore or junior year, but was going to run it again her senior year. She did well her freshman year. She had something she had to do those two years and then she was wanting to run her senior year. I had plans for her and a lot of the other girls for this spring track season."
But, that season would be cut short due to the coronavirus COVID-19 after the Lady Hornets competed in just one outdoor meet in early March. Bryant was set to compete in the Michael Tinsley Relays at Robinson High School in Little Rock the day (March 12) the state postponed all spring sports competition.  
"I told them when we met … we met that Thursday in a big team meeting and I essentially told them, 'I don't know what's going on. This is what's coming down the line. Take care of yourself,'" Dale said. "'If you can run on your own, that's going to be the best thing.' I've had a lot of track and cross country girls that continued running even though everything was shut down. For a lot of them, that's there go-to. That's their stress relief, that's their happy place. 
"Even a couple weeks ago I talked to one of the parents. She told me all of her girls are still out running, getting 4 to 5 miles a day in. They're still in great shape. Of course, I know Olivia is as well."
Originally postponed to March 31, the rise of coronavirus cases and deaths kept climbing, and still are, ultimately putting the kibosh on the season. Now, Dale, also the cross country coach, looks to the future after a lost track and field season.   
"I think we'll be pretty decent in cross country, even with the new protocols we're getting from the CDC," he said. "It's really not going to affect cross country very much, especially like from a practice standpoint because we're not in close contact with one another. They spread out naturally. They're always 4, 5, 6 feet from each other anyway, even if they're running in a pack. They're still pretty distant."
The Lady Hornets will say goodbye to six track seniors in Orr, Kristen Bess, Rebekah Hargis, Chandler Harris, Kailey Richardson and Erin Thompson.