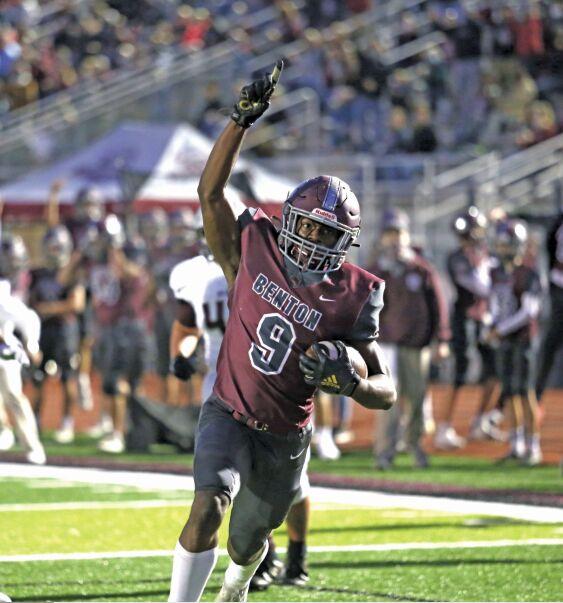 After a whirlwind of a game, a 47-40 victory, against the Russellville Cyclones on the road last week, the Benton Panthers welcomed the Siloam Springs Panthers to Panther Stadium Friday, but weren't very gracious hosts. Benton scored a touchdown on every possession in the first half and stifled the Siloam Springs offense in an eventual 42-0 rout.
On its way to those five first-half touchdowns to lead 35-0 at the break, Benton outgained Siloam 363-78 in total offense. The blowout was not expected as Siloam Springs started the season 3-1 overall, 1-0 in the West after last week's 43-42 win over Van Buren. 
"I'm real proud of our guys, offensively, defensively, we really expected a heck of a ballgame," Benton Coach Brad Harris said. "They're (Siloam) really good with their run game and that was one thing we were concerned about if we let them get going. Defensively, I'm just real proud how the guys attacked the ball, swarmed the ball all night long. We didn't' give them a lot of space."
See Saturday's issue of The Saline Courier for the full story.