The Benton Panthers baseball team suffered its first loss of the season on Thursday in the semifinals of the Benton Invitational at Everett Field at Panther Stadium. Going up against the Catholic Rockets, the Panthers were in a pitchers' duel throughout, falling 1-0 to the Rockets.
The Panthers (1-1) will wrap up the Invite on Saturday, facing the loser of today's North Little Rock vs. Sheridan matchup (5:30 p.m.) after the Yellowjackets took down Bentonville West 9-4 last night. Catholic will face the winner of that same game in the Invite championship Saturday at 5:30 p.m.
It was such a pitchers' duel on Thursday in that the only run scored was unearned and that came in the top of the first inning. After Benton senior starter Jaden Woolbright walked the first two batters of the game, he struck out the next man, but Robert Bavon stole third and an errant throw from catcher Blake Ferrell allowed him to score.
But it was all zeros after that as Woolbright gave up just two hits and the unearned run in four innings pitched, striking out nine while walking four. Junior Aidan Garrett pitched three scoreless innings of relief, giving up one hit and a walk while striking out two.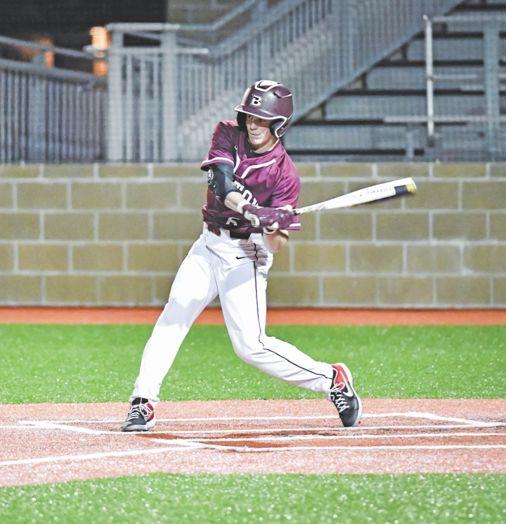 But it was the Rocket Bavon who outpitched everyone giving up just one hit and a walk while striking out 10 in six innings. Reece McWilliams gave up a hit and two walks in the final inning, but ended up striking out the side to nail down the save. 
The Panthers loaded the bases with no outs on senior Tristan Hawkins' double and walks to Adam Sims and Jake Jones in the seventh, but McWilliams struck out the next three batters to seal the Rocket win. 
Hawkins and senior leadoff man Peyton Hudgins both went 1 for 3 for the Panthers' only hits, while Bavon also went 1 for 2 with two walks, scoring the game's only run.