Getting an eight-point road win over Lakeside in the teams' first matchup in Hot Springs, the Benton Panthers would have that favored returned Monday against the Rams in a game regularly scheduled for tonight, but moved to Monday due to parent-teacher conferences. The Rams would get the better of Benton 61-55 in 5A South Conference action.
The loss drops the Panthers to 13-9 overall, 3-6 in the South, while Lakeside moves to 10-13, 3-8. 
The Rams relied on hot shooting early to take the lead it would lose, but not for long. Lakeside nailed three 3-pointers in the first quarter to take an 18-7 lead, and though the Panthers put up 17 points in the second quarter, the Rams hit two more treys in the frame and led 30-24 at the half.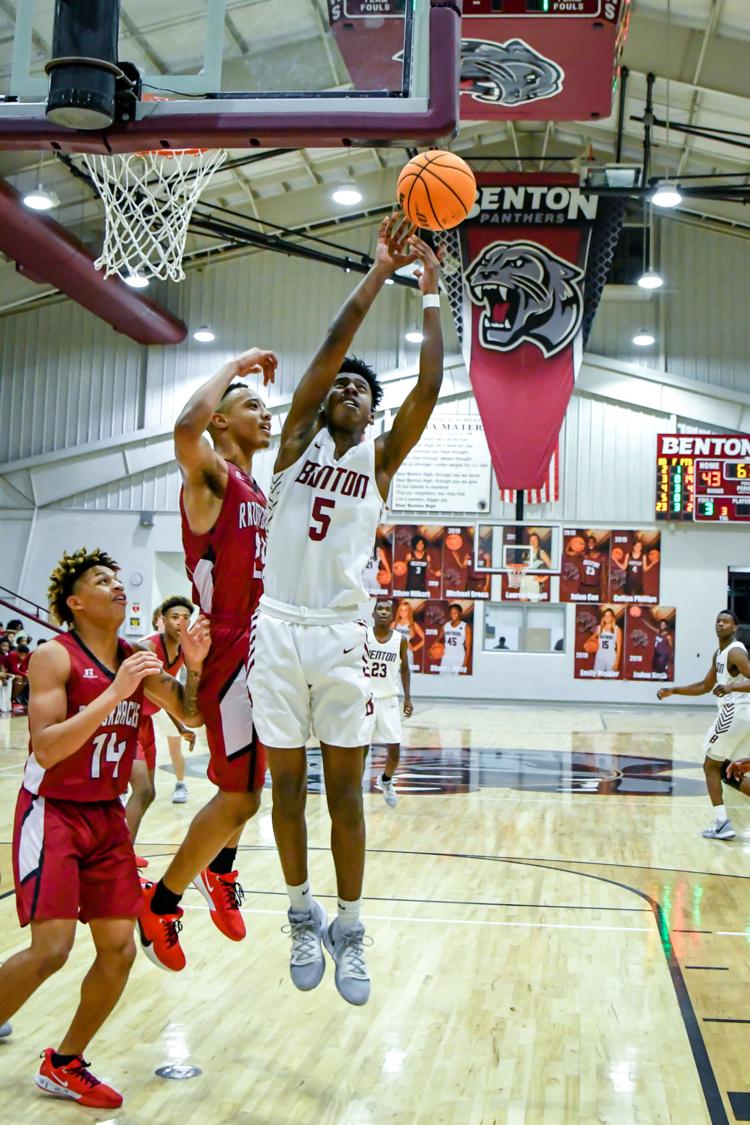 "They played really, really well," Benton Coach Dexter Hendrix said of the Rams. "You have to give them credit. They shot really well. They scored well and did a good job on us defensively. That's the best game I've seen them play all year. They played really well and we didn't. Tough loss."
The third quarter was all Benton as senior Jalen Cox scored six of the Panthers' 14 points in the frame to give Benton a 38-35 advantage going into the final quarter. But a huge fourth quarter from the Rams would put the Panthers on ice, especially from the free-throw line. 
Though Benton would hit 6 of 8 free throws in the fourth quarter, the Panthers hit just 12 of 26 for the game, while the Rams were 13 of 15 from the charity stripe in the fourth and 17 of 21 for the game. 
"We just didn't have the defensive effort and we didn't play smart enough on offense to give us a chance," Hendrix said. "Some things we can definitely learn from. 
"A lot of shots around the basket we didn't finish. We didn't shoot the 3-ball very well. We had trouble scoring. Almost all of our scoring was off our defense, off our press. We just really struggled to score."
Leading the Panthers in scoring was junior Jaylen Bell, who put up a season-high 12 points, while senior Jalen Cox scored 12 points as well. Senior Ethan Hilkert had nine points, junior Chase Ramsey eight, junior Russ Hooks six and junior Colby Payne four. 
Next up for the Panthers will be the Fair War Eagles in Little Rock on Friday. Fair (13-8, 6-3) eked by the Panthers 36-34 in Benton.   
"That's always a very difficult place to play," Hendrix said of Fair. "Fair is always a difficult opponent, home or away. We know turnovers were a big issue the last time we played them so we'll have to work on that these next three days.