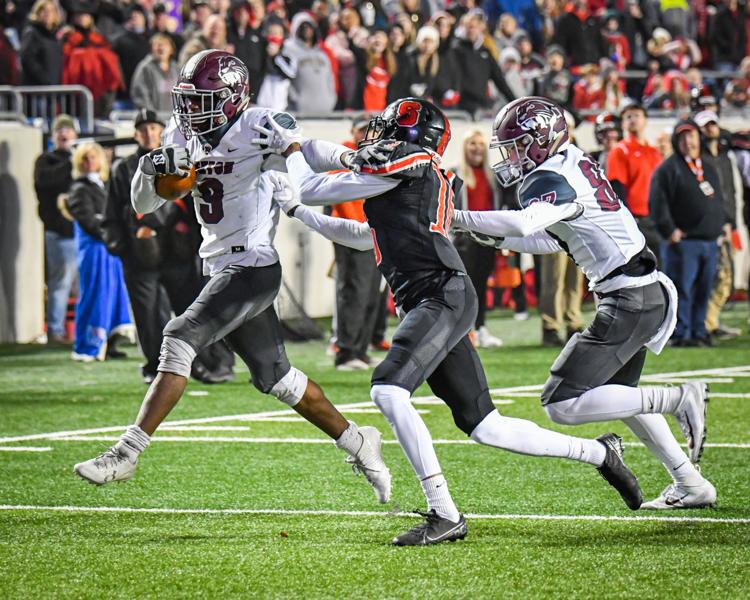 Making it to the 6A title game for the second straight season, the Benton Panthers were in it until the bitter end Saturday night, but would come up just short falling 28-27 to the Searcy Lions at War Memorial Stadium in Little Rock, snapping a nine-game win streak and settling for state runner-up honors for the second consecutive year. 
"We did a great job fighting (Saturday)," Benton Coach Brad Harris said. "We could have given up a lot of times this year, but these guys have continued to battle for us and do the things we've asked them to do all year. Just really, really proud of these guys." 
It was pretty amazing the Panthers (9-4) had a chance to win at all as they shot themselves in the foot time after time Saturday night, turning it over in the red zone three times and wasting what should have been a 98-yard interception return for a touchdown by sophomore safety Cain Simmons with Benton down 28-14 midway in the fourth quarter, but the Panthers refused to quit.