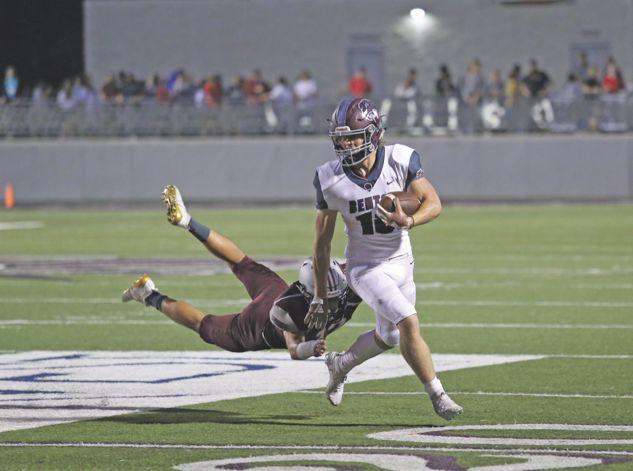 It wasn't pretty, but the Benton Panthers left Siloam Springs 2-0 in the 6A West Conference, holding on to a 28-26 win over the Siloam Springs Panthers on Friday night. It's Benton's second straight win after starting 0-3 to start the season.
"It's big for us to come back weeks four and five and find a way to hang on and win," Benton Coach Brad Harris said. "We're not putting anybody away, but we've found a way to win the last two weeks, and that's the most important thing. We're going to keep growing as a team, hopefully, and get better offensively and continue to work defensively. The most important thing is we're 2-0 in conference right now."
Read the rest in Saturday's The Saline Courier.