Opening their season officially against the Catholic Rockets in Little Rock on Tuesday, the Benton Panthers soccer team unofficially opened it this past Monday against the Greenbrier Panthers, coming away with a 0-0 tie in a benefit game in Greenbrier. 
Greenbrier didn't have a shot on goal on Monday and it's that dominating defense which will carry the Panthers this season. 
"We dominated the game," Benton Coach Bobby Winn said. "Our possession is going to be next-to-none. It's going to be hard to match us there. Our defense, there was no threat. (Junior goalkeeper) Bryan (Araujo) didn't have to defend a shot all night long vs. a quality opponent. We just have to figure out a way to make a goal or two this year."
The scoring will go down this season due to the fact the Panthers lost 81 percent of goals scored last year with many key seniors graduating. One of those key seniors was all-time goals leader Garrett Bosley, who scored a school record 36 goals last season and had a Benton best 125 goals in his four-year career. Bosley, a three-time All-State selection, was also second all-time at Benton with 49 assists.  
"I know we lost a lot, but hopefully I've built the program good enough to where we can maintain every year," Winn said. "We've been pretty good at that."
That's proven due to the Panthers putting up a 60-15-3 overall record, including 45-6 in conference play, the last four seasons, which also include two semifinals appearances.  
"We're definitely not senior-heavy, and that's definitely not what you want in any sport, but I think our weaknesses will be lack of playing experience out of some players. And then scoring some goals. It's a game where a 1-0 game can win you a lot. Look at Russellville, they ended up winning the state title 1-0 after beating us 1-0 (in the second round). That's one of the things we're going to struggle on this year, scoring some goals."
Winn says sophomore Dillon Bosley, who scored four goals last season which is the most for any returning Panther, will get many opportunities to score.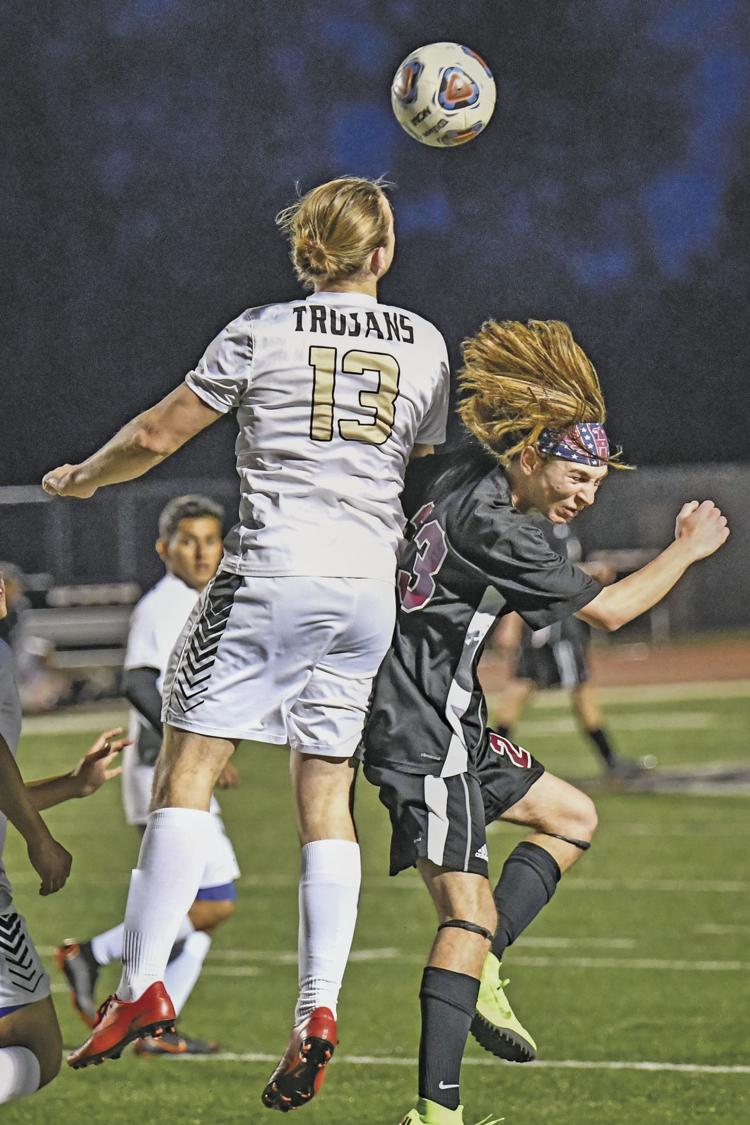 "It's going to be Garrett's little brother, Dillon Bosley," Winn said. "He's playing attacking mid for us, and from the midfield he's going to have to manufacture some shots. He'll play a little bit of forward, depending on the situation to try and ignite us. 
"I think our set pieces, our corner kicks and free kicks, will be really good this year because we've got some bigger players. (Senior) Zach Hardister and (senior) Jose Simon, just taller guys who are athletic and hopefully get in there and get a goal going."
While the goals may be down this season, Winn believes the Panthers can dominate defensively to be right in the mix.  
"I think our possession and our defense is going to be really, really solid," he said. "We're just going to have to manufacture some goals and finish some shooting. If we do a little better than we are right now, we should be pretty darn good."
That defensive success stems on proven players on the back line, despite losing senior All-Stater Dawson Ramsey.  
"We're going to be really solid there," Winn said. "We return all three starters on the back line. Hardister will have a big role this year. He'll end up being a four-year starter for us, which is big, and he has a lot of experience. He's a long, athletic kid who can do some good things. 
"(Junior) Oakley Rockwall and (junior) Kobe Tarkington, they settled in as starters about halfway through the year last year and have owned it since then."
And after also losing all-time saves leader (212) and All-State goal keep Matthew Braslavsky, Winn believes Araujo will fill in nicely defending the net. 
"I'm excited for him," Winn said of Araujo. "He's really talented. He's got a big leg and he's really athletic when you talk about jumping ability. He's a smart soccer player, too."
And as far as competing in the 5A South, Winn said the Panthers' toughest challenges will be conference champ Lakeside Rams and Hot Springs Trojans, which tied Benton for second with an 11-3 record in league play last year.  
"The two you gotta beat is Lakeside, always competitive with a good coach," Winn said, "and Hot Springs High School. Those will be the top two and we'll be right in the mix with them, I fully believe after watching our scrimmage the other night. We pushed Greenbrier around and they didn't like it, which I like seeing. 
"We're going to be young, but it's going to be fun to watch I think. We're going to have to be scrappy. I've told them the mantra this year, 'we need to play hard, fast and physical,' and we'll win some games."