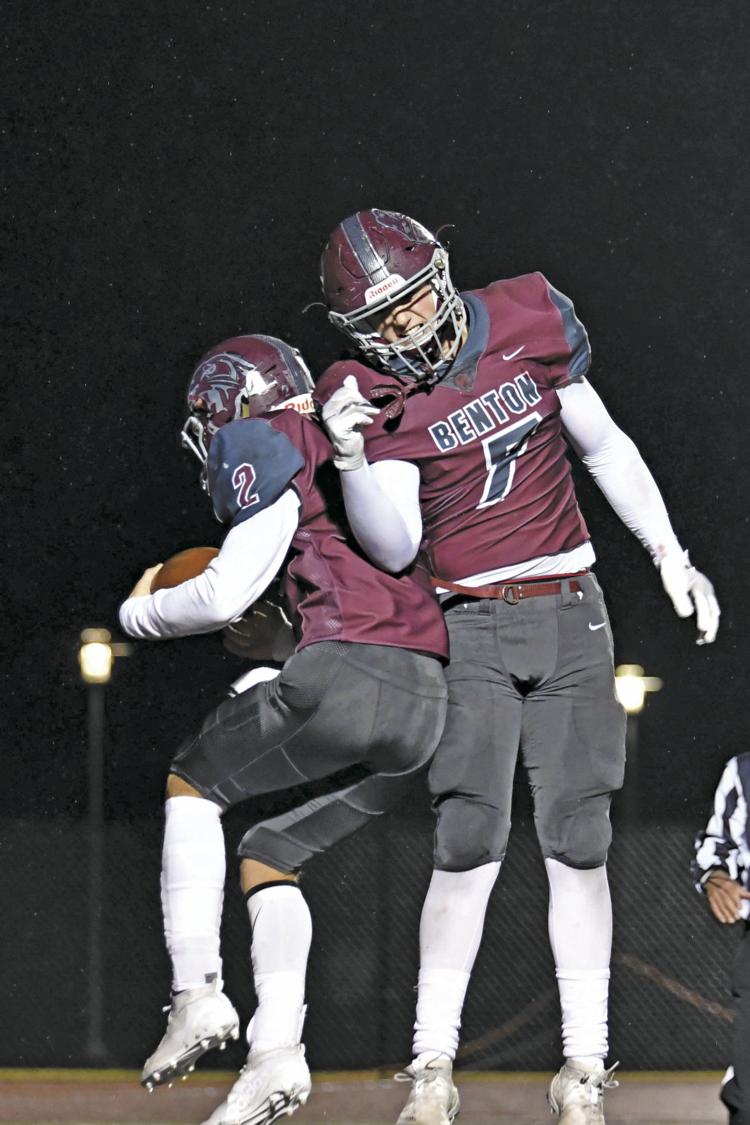 The Greenwood Bulldogs brought their 19-game win streak to Benton on Friday night and left town with their first loss since falling to Fort Smith Northside in last year's season-opener. Benton senior cornerback Cade Clark picked off Greenwood senior Jace Presley's  pass at the Greenwood goal line to preserve Benton's 45-38 victory at Panther Stadium. 
The Panthers (5-3, 5-0 West) avenged last season's 45-14 6A title game loss as Benton also snapped a five-game skid since Greenwood (7-1, 4-1) beat them in the state semis in 2015 for the teams' first matchup. It was also Benton's fifth straight win since starting the season 0-3. 
"We finally took it to Greenwood for four quarters," Benton Coach Brad Harris said. "We talked to the guys all week about being relentless. That's how those guys play. I knew they were going to make a run at us and our guys were able to fight back and continue playing."
Read the rest in Saturday's edition of The Saline Courier.