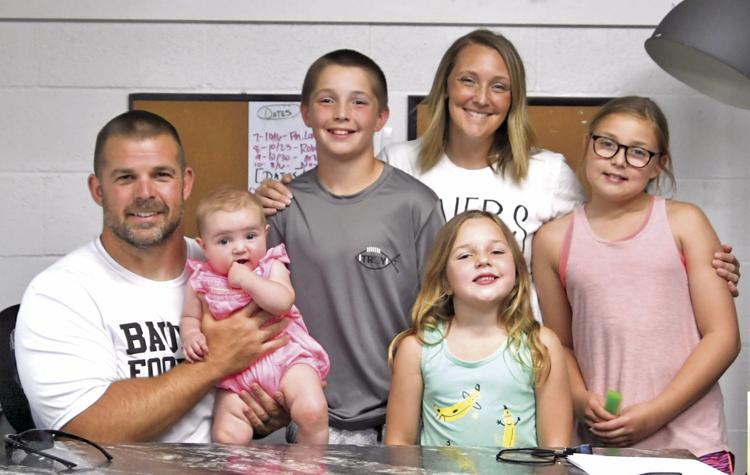 Since the announcement and introduction of Caleb Perry as the new head football coach for Bauxite High School, he has hit the field running.
The young coach is already establishing a good rapport in the community. Perry recently organized an outdoor prayer meeting to bring the community together as a whole in support of unity and peace, not only in Bauxite, but around the world.  
Perry is working hard to make contact with returning players as well as scouting his new territory for potential players. Presently, there are 42 signed to play for the Miners in the fall.  Perry is still seeking additional strong, young men to fill the field.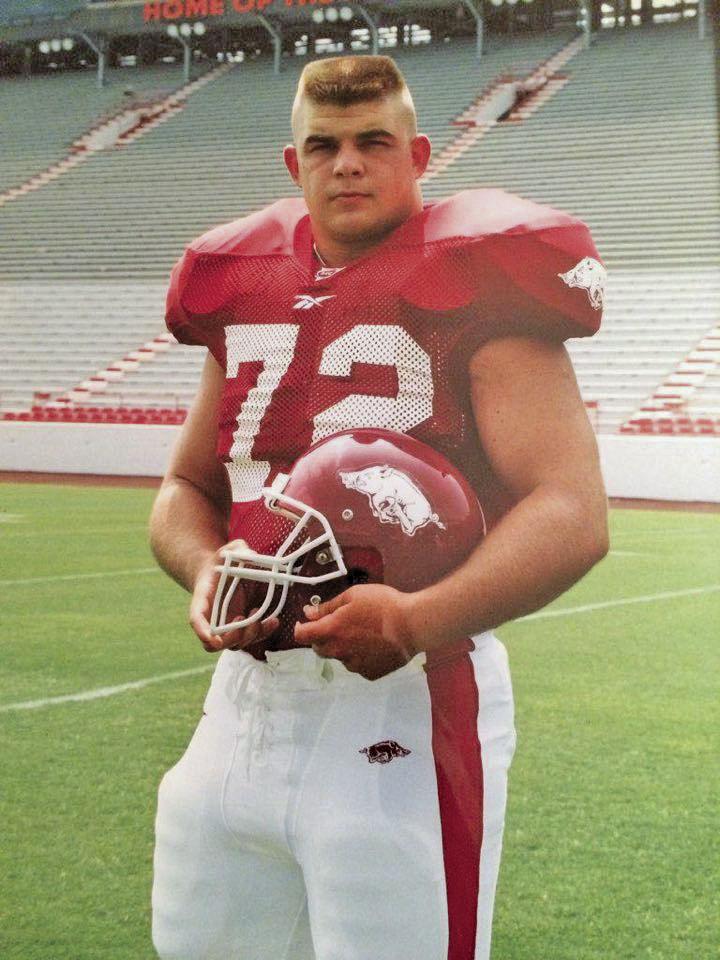 Coach Perry was born and raised in a Christian home as the son of a prominent Baptist minister, The Rev. Joe Perry. Rev. Perry was senior associate pastor of Prestonwood Baptist Church in Plano, Texas, for many years.
Caleb Perry graduated from Arlington High School (Texas) after successfully participating in their football programs. He received All-District and All-Area honors, and was named Texas Christian Athlete of the Year.
Upon graduation, he was offered a five-year scholarship by the University of Arkansas to play football for the Razorbacks under the direction of Head Coach Houston Nutt. Perry was an offensive lineman for the Hogs during the seasons 1999 through 2003.
After graduating from college, Perry wanted to do three things: coach football, strength coach and do ministry with young men.  
His coaching career began at Shiloh Christian School in Springdale with Head Coach Josh Floyd.  
During Gus Malzahn's coaching years at Shiloh, Floyd was Malzahn's first quarterback in his "hurry-up no-huddle" offense. This is an offensive philosophy that Floyd also used at Shiloh and one Perry now plans for Bauxite, among others not yet revealed.
While at Shiloh, Perry assisted in four state championship games, winning three during the 2004-2009 seasons.
Perry then stepped out of coaching for two years and returned to coaching in 2012 at Mount Pisgah Christian School, a private school near Atlanta, Georgia. In 2013, Pisgah went 12-1 and were 23 seconds away from going to the state championship. Perry was the offensive coordinator and strength coach both years at Pisgah.
From 2014 through 2019, Perry coached again with Josh Floyd at Hewitt-Trussville School in Trussville, Alabama, and helped win two 7A Region titles in 2016 and 2017. Perry was an offensive coordinator and strength coach during his time there.
Hewitt-Trussville defeated the 7A Hoover Bucs for the first time in school history in 2018, 56-28, with Paul "Bear" Bryant's great grandson, Paul Tyson, as the quarterback. Perry also developed and coached All-American offensive lineman Pierce Quick, who now plays at the University of Alabama.
After the untimely death of his father in October 2018, Perry wanted to move closer to home to be near his widowed mother, and also fulfill his desire to be a head coach. It was at that point when he started his search for openings in Texas and Arkansas.  
In his search, Perry happened upon the coaching position at Bauxite. This jogged his memory of a time when he had visited the Miners stadium, "The Pit," 14 years earlier.
In 2006, Perry accompanied the Shiloh Christian School football team to The Pit for a match up with the Bauxite Miners in the state playoff games. Perry recalled the impressive loyalty and support he observed of the Miner fans during their team's loss of such a tough game.
That small, family-oriented community had a lasting impact on Perry and influenced his decision to pursue the coaching position at Bauxite High School.
Perry and his wife, Blaire, have four children ranging in age from 6-month-old Anniston to Elijah (Eli), who will be entering sixth grade at Bauxite Middle School. Daughters Asa, a fifth-grader, and Lydia, starting first grade, will be enrolled in Pine Haven Elementary School.
Blaire Perry will be teaching social studies at Bauxite Middle School and will be one of Eli's teachers. Both are excited about this new challenge.
A native of the state of Washington, Blaire Perry is a noted athlete in her own right. She attended the University of Arkansas on a softball scholarship. The Lady Razorbacks coach at that time was Carrie Dever-Boaz, who developed the first softball program at the University in Fayetteville.  
Blaire was an outstanding player for the Lady Backs, playing all positions except first base and catcher. Her senior year, Blaire was named First Team, All Regional Player from Arkansas. This prestigious award is highly coveted by softball players everywhere.  In addition to her teaching position at Bauxite, Blaire will also be an assistant coach for the Lady Miners softball team. She is excited to be a part for the Lady Miners program and to share her expertise with the Bauxite team.
Thoughtfully, Head Coach Perry commented, "I must have said the right things during my interview at Bauxite, because they hired me. There are a few things I want to instill in all the young men that I coach.  
"I believe in the importance of developing players into good leaders while focusing on the importance of academics, responsibility, character and work ethic."
Another very interesting tidbit about this new coach, Perry is an avid hunter. Hunting is his game - wild hogs are his target.  
Over a two-year period while living in Texas, Perry slaughtered six of the big beasts with a knife. When entering Perry's office, he proudly introduces his prized wild hog trophy named "Ralph," displayed on the wall over his desk.
With enough peanut butter and jelly supplies stacked in Perry's office, he is headed in the right direction in developing a stronger team. While providing healthy nourishment to improve their strength and putting a few pounds on the young Miners, Perry is looking forward to what lies ahead at The Pit and many fulfilling seasons for the Miner fans.
The opening of the Miners football season for 2020 is currently scheduled for Aug. 28 at 7 p.m. at The Pit with Riverview from Searcy.
In this uncertain  period in our country's history, this new coach and young athletes need the support of their hometown fans.