The Bryant Hornets (10-0) won their 27th straight game Friday, defeating Rogers Heritage 34-7.
The win advances the Hornets to the quarterfinals of the 7A state playoffs, setting up a date with Springdale Har-ber next week.
Har-ber defeated Fort Smith Northside 49-28 on Friday.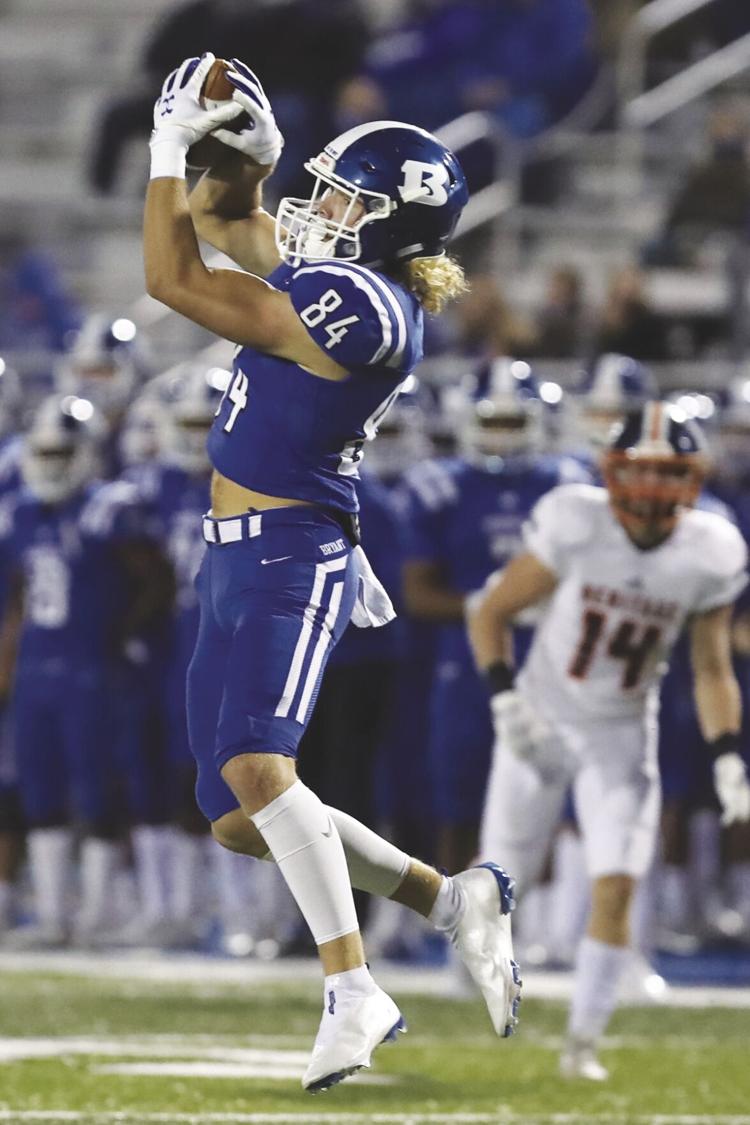 In the Hornets win, senior receiver Hayden Schrader caught four passes for 60 yards and a score, moving him over the 1,000-yard receiving mark on the season.
"He has been big for us this year," James said. "He has been our number one receiver and Austin has a lot of confidence in him. He has been a bell cow. He does it on the practice field and in the weight room and he does it on the game field. That's what you have to do. You have to perfect your craft. I am really proud of him. Being a 1,000-yard receiver in high school is a tough thing, especially when you play a half in 7 of 10 games. That is pretty good."
Kickoff is set for 7 p.m. next Friday at Hornet Stadium.
See Saturday's issue of The Saline Courier for the full game story.