The Harmony Grove Cardinals will miss the postseason for the second straight year. 
In Week 9, the Cardinals dominated Fountain Lake at home, but will face a tough task tonight at Robinson as the Senators are playing for at least a share of the 7-4A Conference.
Robinson has won four straight after rolling past Ashdown in Week 9.
Led strongly by its passing game, Robinson turns to quarterback Buddy Gaston to lead the charge.
Gaston has completed 112 of 187 pass attempts (60 percent) this season for 1,921 yards and 26 touchdowns.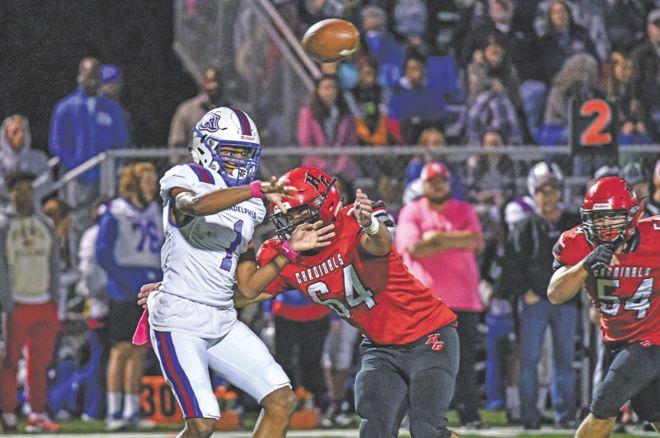 Against Ashdown, the junior was 11 for 15 for 236 yards and four scores while being picked of for the seventh time in 2019.
Against Bauxite in Week 8, Gaston was 22 for 30 for 273 yards and four TDs.
On the ground, Hunter Smith is the go-to back, rushing for 1,133 yards on 120 touches this season. Currently, he has 11 rushing TDs.
As a team, Robinson has trucked for 1,838 yards and 23 scores on 254 carries.
Harmony Grove's Ryan Riedmuller rushed nine times for 144 yards and two scores last week, helping the Cardinals past Fountain Lake.
Senior Willie Newton — who has battled injuries all season — rushed for 97 yards and a score on six carries.
Kickoff for Week 10 is set for 7 p.m. in Little Rock.