The Arkansas Activities Association released the results of the 2020-2021 Governing Body ballot, with 6 of 7 proposals passing.
The one proposal standing out which passed was the implementation of the shot clock in high school basketball. Without a shot clock in years prior, the clock will be set at 35 seconds beginning with the 2022-23 school year.
The amendment wrote, "By adoption as permitted by the National High School Federation, all senior high boys and girls classifications will use a visible 35-second shot clock," with the purpose of the proposal stating to align with national high school basketball playing standards. The proposal passed 183-69.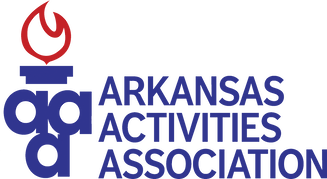 The one proposal to fail was the Baseball & Softball Regular Season Game Limit, which proposed the total number of games that are allowed during the regular season may not exceed 30. The proposal failed 284-127.
Following up the failed proposal, another Baseball & Softball Regular Season Game Limit, which stated senior high varsity baseball/softball teams may play a maximum of 30 games passed 240-10.
A Soccer Scoring Rules proposal, dealing with tie-breaking procedure, also passed 391-19. A proposal dealing with the Sportsmanship Manual passed 412-4.
The Football Classifications and Conferences proposal passed 236-10 and the Golf Individual Qualifiers proposal passed 133-115. The golf proposal stated, "Individual qualifiers (not on a qualifying team) must shoot at or below a qualifying score at the conference golf tournament to advance to the state tournament. The qualifying score will be a 5-year, 18-hole average of the highest all state golf score of each classification in boys and girls."