We blew it. And when I say we blew it, I mean our country's response to the coronavirus. While most countries have seen its cases go down considerably, flattening the curve and even eradicating the virus, the good ole US of A is in dire straights. 
Arkansas just set a new one-day record with 878 COVID-19 cases Thursday and our state isn't the only one suffering as the United States has set a single-day record for the fifth time in the past eight days as states have reopened way too early and haven't enforced social distancing guidelines or masks.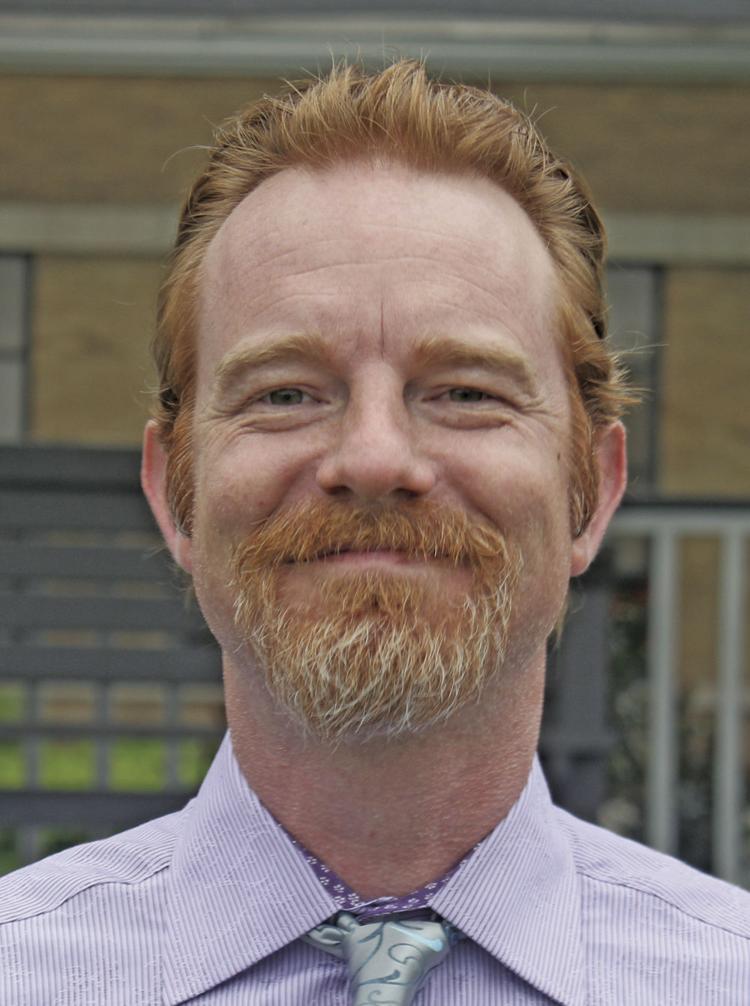 And yes, I blame our leadership for dropping the ball. I blame Trump for ignoring the virus in January as it wasn't until mid-March that any action was actually taken to social distance. And yes, he's still delusional stating the virus will miraculously "go away." At first he said it would be April (we all see how that turned out, didn't we), and though he hasn't set a date when this virus, which has taken almost 130,000 American lives, he is still spreading misinformation at an alarming rate. 
I also blame our governor, Asa Hutchinson, for the spikes in Arkansas. I resent the fact that both he and Arkansas Secretary of Health Dr. Nate Smith have been feeding us BS claiming that the extremely high rise in cases are just due to more testing, and not that Hutchinson opened our state way too soon. When asked about the rising hospitalizations, people on ventilators and deaths, Hutchinson has been mostly silent. 
While I don't agree with Hutchinson on the way he's handled the pandemic, especially going into Phase 2 of reopening with spiking cases, I do agree with him on one thing. In his Wednesday press briefing, Hutchinson held up a football in one hand and a mask in the other and said, "If we want football, high school football, high school sports this year, and beyond that in college, we need to concentrate on this mask now. There's a connection between the two. We wear our masks, we reduce the cases, we reduce the growth, we stop the spread of the virus. And that puts us in a better position to have some type of team sports this fall."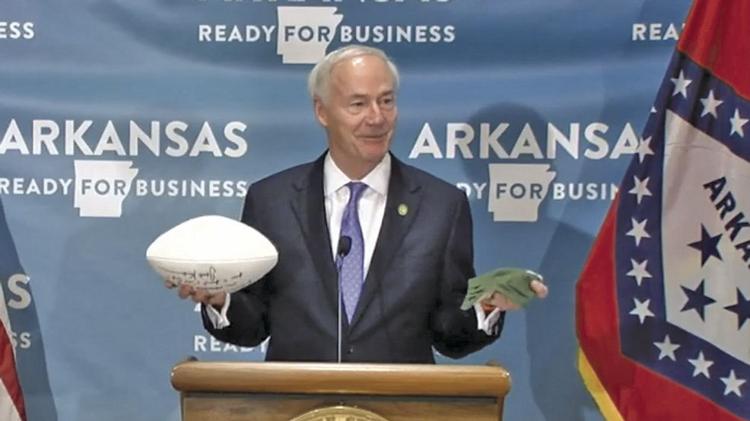 Hutchinson isn't the only governor warning his state about the possibility of no football this fall. Georgia Gov. Brian Kemp had a similar saying as Georgia also just set a one-day record in cases with 2,946 on Wednesday. Kemp said, "If you're ready for some football in the fall, as I've told my daughters, they keep asking me, 'Dad, do you think we're going to have college football? Surely we've got to have the season,'" according to the Athens Banner-Herald. "I said, 'Well, if people, especially our young people, don't start wearing a mask when they're going out in public and our numbers keep rising, that's going to be a tall task."
Personally, I think we've already blown it. I don't think professional, college or high school team sports is a feasible option this year, and as a sports editor, that's a tough pill to swallow. Why aren't these governors mandating masks if they want it so bad? Why don't people themselves step up and wear a mask in public after it's been touted for so long? Because it's against your civil liberties? Seriously, grow up. 
It's sad Hutchinson has to bring up the possibility of no football in the fall to maybe finally open some eyes. Saving your parents and grandparents lives wasn't enough, huh? I've been in the Benton Walmart several times since the pandemic began and I would guestimate that maybe 25 percent of the people there are wearing masks. Heck, the Walmart employees can't even wear them correctly half the time it seems. It's supposed to go over your mouth and nose, just FYI, or it doesn't do a lot of good. 
And then last week I was at Bernard Holland Park in Benton taking pictures of little league games. Of course, none of the players are wearing masks, not that I was expecting them to, but I was really, really disheartened to see MAYBE 5 percent, which included me, of the 150 or so spectators wearing masks, with only a small few social distancing. I also shot an American Legion game in Bryant earlier this week and I was the only one wearing a mask, when not able to social distance, at the ballpark. Granted, some of the spectators were distancing but some were not. How many cases do you think Saline County will get from this? And I realize baseball isn't as much a "contact" sport as football or basketball, but when there is a meeting of five or six players and coach on the mound and they are all huddled within 6 feet, social distancing is definitely not occurring. 
And then you see all these professional players of all sports already contracting the virus and some already opting out of playing altogether due to health concerns for them and their family. And most college football teams holding workouts having at least one, if not many (37 Clemson Tigers have contracted the virus and at last count at least five Razorbacks have as well), players testing positive, I just don't think having any sports seasons this fall will happen. This virus doesn't mess around. It's easy to contract. 
This is killing me not having baseball. I was heartbroken when March Madness was canceled. So it's not like I'm rooting for no fall sports this year. 
Next to baseball, football is my second love. Again, I think it's too late for us to have any sports this fall. Too many people have been irresponsible. Our leadership during this pandemic has been practically nonexistent. But I will tell you this. If there is even an outside chance for us to have lasting sports in the coming months, you better put on that dang mask while in public.