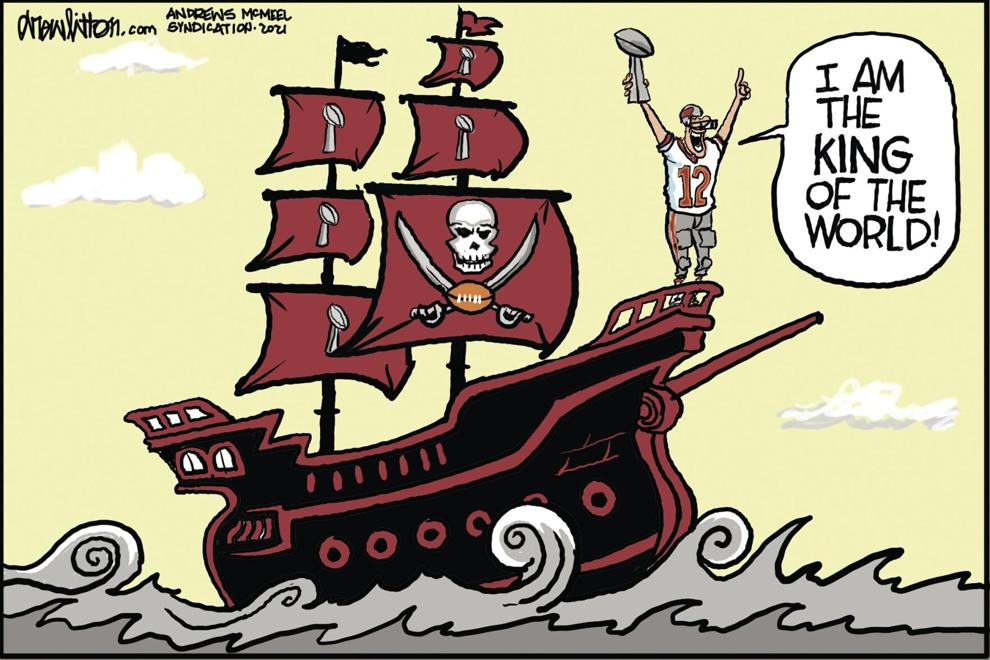 Tom Brady has long been the most hated player in the National Football League. 
Though the best players or teams are often the most hated among opposing fans, Brady didn't always help his case with wins. Remember the DeflateGate, SpyGate sagas?
However, there is no doubt this man is the greatest football player to ever suit up on Sunday.
Following his seventh Super Bowl win this past weekend, Brady, more than ever, secures the "GOAT" title as the greatest of all time. 
Brady has won more titles than any other franchise in the history of the NFL. 
Let's not forget this guy is the ripe age of 43. Not a spring chicken.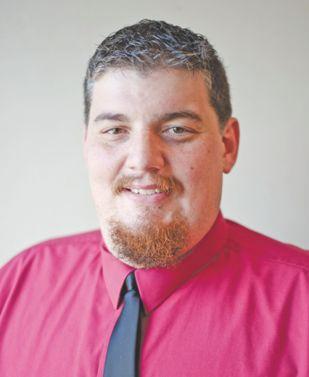 Oh, and lets not turn our heads to the fact he left New England and took his talents to Tampa Bay, of all places, and won the championship in his first year.
With the world wondering what he could possibly be thinking by making the move last spring, Brady made believers out of many when he hoisted the trophy Sunday following a dominating performance from the Bucs defense against Kansas City.
He also showed the entire universe that he was the mastermind behind New England's success for 20 years instead of Head Coach Bill Belichick.
Brady was given the coaching freedom of running his team in Tampa Bay. From making calls on the field to working with receivers, linemen and tight ends, Brady did it all in Tampa and it made the team win.
Him being the field general was shown on live TV Sunday when Kansas City called a timeout directly after Tampa once it saw the Bucs formation.
Brady was seen on camera yelling to his coordinator and coaches to not change the play.
The drive ended in a touchdown moments later.
The guy is a winner — and the greatest one ever.
He won three straight titles his first three seasons as the starter in New England.
At the age of 37 and 39, he won two more.
If that wasn't enough, the "old man" captured his sixth at 41 in 2018, his third in six seasons.
That simply makes winning his seventh at 43 that much more impressive.
It's never easy to win the Super Bowl, though Brady makes it seem that way, but for a quarterback to do it multiple times is next to impossible, let alone seven in a career.
Only three others have won more than two while a total of 12 have won at least two.
Another impressive point to Brady's luxurious career is he does it without really leading the league on the stat sheet.
In is career, Brady leads all quarterbacks in Pass attempts, passing TDs, longest pass completion, games started and playoff games.
Though likely to pass Drew Brees next season in passing yards (needs roughly 1,100 yards), it's still impressive that Brady has accomplished his feats without being at the top of the stat sheet year in and year out.
While stats are great, its the numbers that don't make the sheet that are impressive to me.
Brady is third in game-winning drives, second in total offense and second in comeback wins — all time.
He has been named to two All-Hall of Fame teams (2000's and 2010's) and he is still going strong.
Brady is like an old scotch — he gets better with age.
Not to mention his post-game speech following Sunday's win when he let the world know he will be back in 2021. 
Will he win another title?
The guy has nothing to lose. He could have gone out on top during any of the previous three titles before now but he didn't and now we see why. 
Winners win. Brady is a winner.
Trust me. I hate my fair share of players in sports. Some because they are just good and I envy them — the Yankees — but when it comes to Brady, for me, he is hard to hate and that's coming from a Dallas Cowboys fan.